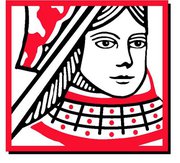 Ottawa, Ontario (PRWEB) October 22, 2012
Imperial Coffee and Services Inc., the Toronto and Southern Ontario market leader in office coffee vending and water services for more than 35 years, today announced its Ottawa branch is now 100% bullfrog powered.
This means Bullfrog Power's generators inject clean, renewable electricity onto our regional grid to match the amount of power Imperial Coffee and Services Inc. uses. Across Canada, Bullfrog's electricity comes exclusively from wind and hydro facilities that have been certified as low impact by Environment Canada under its EcoLogoM program—instead of from polluting sources or large hydro.
By choosing green electricity, Imperial Coffee is reducing its impact on the environment, supporting the development of new renewable generation in Canada and helping to create a cleaner world.
Homes and businesses can be bullfrogpowered with green electricity.
And signing on is easy. Thousands of Canadians have already bullfrogpowered their home, apartment or business and, like Imperial Coffee and Services are doing their part for the environment and helping take action on climate change and air pollution. More information is available at the Bullfrog Power website.
"This is just the latest environmental initiative for us," said Imperial Coffee and Services President Mark Steiner. "We have long been the industry leader on the environment."
In April, Imperial Coffee and Services announced it had joined a worldwide movement to "outsmart waste" through the TerraCycle program, which converts waste material into a wide variety of products and materials.
Imperial Coffee and Services Inc.'s "go green" mandate already provides customers with aggressive options in the areas of responsibility, sustainability and minimization of waste. Among many initiatives are: bio-degradable packaging, re-cycling brewers and filter packs, and using Greenware cold drink cups. The Imperial Coffee and Services warehouse uses energy-efficient radiant heating. The company has also purchased carbon credits to partially offset emissions from its participation at a conference.
Imperial Coffee and Services Inc. offers Fair Trade and sustainable coffee from such leading suppliers as Starbucks, Timothy's and Mars Drinks. Imperial Coffee also offers its own private label Fair Trade and sustainable coffee.
About Imperial Coffee and Services Inc.
Imperial Coffee and Services Inc. is a family-owned coffee, vending and water supply company that serves workplaces in Toronto, the GTA, Hamilton, Kichener-Waterloo, London, Ottawa-Gatineau, and most of Ontario. Founded in 1974, it has long been the market leader for office coffee services in Toronto and Southern Ontario. Imperial Coffee and Services Inc. takes great pride in offering outstanding products and customer service and is equally proud that 29 of its 124 employees have been with the company for more than 20 years.