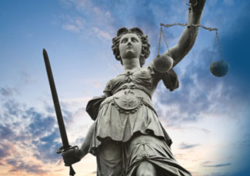 There was no need for many of the painful, hip-revision surgeries these implants caused...
Houston, TX (PRWEB) October 23, 2012
People who had a DePuy hip implant and suffered health complications following the surgery can now take advantage of the extended special offer for a free hip replacement lawsuit case review provided by the medical injury attorneys at McDonaldWorley.com. The popular law firm is extending the offer to clients nationally who suffered health problems or complications resulting from the widely used hip implant device.
The DePuy ASR hip replacements were named in a product recall Aug 24, 2010 by the U.S. Food and Drug Administration. The voluntary recall was issued after the revision rates for the replacements reached as high as 13%.
Johnson & Johnson, the implant manufacturer, has agreed to pay up to $600,000 in settlements to resolve three lawsuits brought against the company for the device, according to a Bloomberg settlement report.
Concern with the DePuy ASR product include possible:

Metal Debris
Surrounding Tissue Death
Metal Debris Entering The Blood
Metal Filings
Pain
"The pain and suffering allegedly linked to these devices is unacceptable. The negative health impact is severe, and patients may not have been adequately warned of the risks prior to undergoing their hip replacement surgery," stated lead hip replacement lawsuit attorney Don Worley.
About McDonaldWorley.com:
The medical injuries law firm accepts clients nationally that have suffered injuries and medical treatment complications. People who had a DePuy hip implant and wish to take advantage of the special offer for a free lawsuit case review, visit: http://mcdonaldworley.com/hip-replacement-recall-lawyer.htm