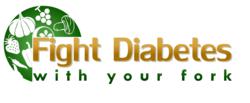 Toronto, ON (PRWEB) October 24, 2012
With the deleterious effects of diabetes on the rise, Isabel Prudencio, a certified nutrition education trainer, is planning a free event to help prevent diabetes or reduce diabetes in the community using the information taught by Dr. Joel Fuhrman who recently appeared on the Dr. Oz Show.
Sponsors, organizers and a venue to assist in making the event a success are currently required.
After witnessing the effects of family living with diabetes, Ms. Prudencio decided she needed to take action before she developed diabetes as well. Prudencio states, "I lost 77 pounds by following Dr. Fuhrman's advice and I want to teach others how to live a fuller life."
World Diabetes Day is Nov. 15, 2012 and Ms. Prudencio's desire to transform lives stems from living with family members who suffered the damaging effects of diabetes and from seeing the amazing results other nutritarians have experienced once following Dr. Fuhrman's eating advice.
"I often encounter lots of confusion and a false reliance on medication," says Ms. Prudencio, who teaches clients how to incorporate nutrient-rich, plant-based foods to help them lose weight, increase their immunity and reverse diabetes or heart disease.
Dr. Fuhrman's book "Eat to Live" has recently made the New York Times' bestsellers list. Ms. Prudencio's success story is featured in his book and after having transformed her own life she wants to give back to the community with her free lecture.
"It is my passion to help others be the best that they can be. It's sad to see others managing their diabetes when they could reverse it and be thriving instead." says Prudencio. Many people have successfully reversed their diabetes or reduced their need for medications and insulin by following the advice that will be featured in this free lecture. Guests will be empowered and will walk away with an action plan so they can take immediate steps following the event to help improve their lives.
Ms. Prudencio is looking for sponsors, volunteers and a venue to hold her free event. For more information, please visit http://trainerisa.com/fight-diabetes-with-your-fork/
-30-
For more information or to request an interview with Isabel Prudencio, please contact Isabel Prudencio at 416-566-6852 or by e-mail at isa(at)trainerisa(dot)com