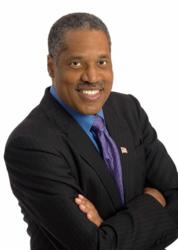 I like storing my valuables, photos, and papers where only I have access.
Los Angeles, CA (PRWEB) October 24, 2012
Popular Los Angeles talk show host Larry Elder will be appearing at U.S. Private Vaults (USPV), an exclusive Beverly Hills safe deposit box company, on Saturday, November 10th from 11am—1pm to give personal tours. Elder, known as the "Sage of Southern California" for his conservative values and message of personal self-reliance, is a USPV client and supporter of the private vault concept. "I like storing my valuables, photos, and papers where only I have access," Elder said.
U.S. Private Vaults features state-of-the-art security and complete privacy services for all clients—who can rent safe deposit boxes without sharing photo identification, social security information, or even a name. Clients are identified solely by biometric iris and palm geometry scanning. "Box renters can be in and out of their boxes in less than five minutes," said USPV President Kent Martin. "We offer the highest level of security protection for our customers, and the vault is monitored by the private security firm ADT 24 hours a day."
"Gold and bullion buyers will be especially interested in our high-security options," says Martin, "as well as anyone who wants a safe deposit box that's completely private and confidential. We offer a major advantage over bank safety boxes in terms of both privacy and security."
For a tour of the cutting-edge vault contact USPrivateVaults.com or call 888-948-8778.