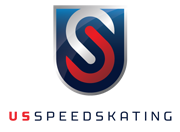 (PRWEB) October 22, 2012
It was an amazing end to the weekend at the Samsung ISU Short Track World Cup in Calgary, capped off by a Gold medal and a new World Record set by JR Celski (39.937) in the men's 500m final. His record is also the first sub-40-second time in Short Track history.
"I wasn't really expecting to go that fast today because its been a long weekend of racing. Ice tends to break down over time but it held its ground and I'm really excited to come out with that world record today," said Celski. "I set up my pass with two laps to go and just tried to stay on my feet for the rest of the race. I still can't believe it but I think it will sink in in the next couple of days."
John-Henry Krueger finished third in the race with Celski, to take the Bronze medal with a time of 40.588. Still technically a Junior Category 1 skater, it was an amazing start to the World Cup season for Krueger.
In all, the U.S. team leaves Calgary with a total of three medals, including Celski's Bronze from yesterday's 1000m finals.
World Records fell everyday of the World Cup; some were broken in the same distance within a span of an hour in different heats. Athletes posted new records in nearly every distance and in the relays.
The next stop for Team USA is Montreal, Quebec, Canada, where the World Cup gets underway on Friday, October 26th.
For the weekend's complete results, visit http://shorttrack.sportresult.com/.
You can follow all the action for next weekend and the rest of the season, for both Long and Short Track, including results, on our Facebook page (facebook.com/usspeedskating) or on Twitter (twitter.com/usspeedskating.com).