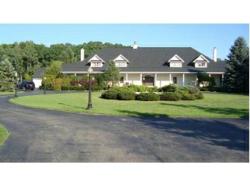 Amsterdam, NY (PRWEB) October 23, 2012
Rosa MacLeod of Stratworks Inc is introducing her newest million dollar listing New York, which provides all of the features that would let a resident to live in the lap of luxury, to Craigslist. From indoor comforts to outdoor scenes, the property at 7 University Place Amsterdam, NY has a lot to offer for a price-tag just under a million dollars. According to the Craigslist post, the home is located only three hours for New York City, and has a lot of character that can impress house guests or party attendees.
From celebrities looking to escape the paparazzi to an executive or entrepreneur who wants to settle down with their family, this property appeals to a wide variety of buyers, which is why Rosa MacLeod felt that Craigslist was the perfect place to post this listing. With extensive privacy measures, including wrought iron fencing and security gating, any resident will feel safe in their private oasis. With 8045 square feet and a finished basement along with many recent updates, the property offers luxury and class to anyone visiting or living there. The detailed listing information, which is now available on Craigslist, showcases the many reasons to call this million dollar listing home.
This million dollar listing is also perfect for those looking to invest in a property. Potential for development in endless, so investors using Craigslist will be able to check out the details on this new listing. The board room, 20 parking spots, and 46 person theater room makes the home a great space for corporate retreats, as there is plenty of room for presentations and meetings. The finished basement and two bars on the property also suggest potential for a wine cellar to be added for the wine connoisseurs.
Currently, the mansion for sale in NY rents part-time as a vacation rental property for one thousand dollars a night or five thousand a week. With this type of cash-flow, the home would make a great investment and could even be developed into a bed and breakfast. With many attractions only minutes away, there is something to offer everyone who visits this luxurious residence. For more information, visit the Craigslist post at http://albany.craigslist.org/reo/3356702531.html or call Rosa MacLeod at 518-348-8678 to set up a showing time.