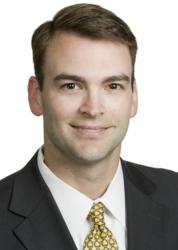 Richmond, VA (PRWEB) October 22, 2012
Williams Mullen is pleased to announce that Gray B. Broughton has been selected one of Richmond's 2012 "Top 40 Under 40" by Style Weekly.
This award recognizes local individuals under the age of 40 for their professional accomplishments and service to the Richmond community.
Mr. Broughton is very active with the President's Council of Sports Backers, which recognizes outstanding high school students through the Times-Dispatch / Sports Backers Scholar-Athlete of the Year awards. He chairs the annual awards dinner held at The Jefferson Hotel.
Mr. Broughton was also recognized for his ownership of multiple Jimmy John's Gourmet Sandwiches restaurants and establishing Shake & Bake Sports, which creates and manages local sporting events for all levels of experience and skill.
A partner with the law firm of Williams Mullen, Mr. Broughton focuses his practice on white collar criminal defense and commercial litigation. As a part of his white collar criminal practice, Mr. Broughton regularly defends clients in felony cases in both state and federal court. Mr. Broughton also assists businesses and individuals subpoenaed or under investigation by state and federal agencies, with particular experience representing health care companies and professionals as well as government contractors.
About Williams Mullen
Williams Mullen provides comprehensive legal and government relations services that help grow the business of our clients. As an AmLaw 200 firm, our attorneys and consultants strive to find the answers and solutions that help clients grow. Putting our clients' needs first has been the foundation of our approach since the firm was founded 103 years ago. Visit us at http://www.williamsmullen.com.