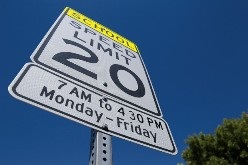 Everyone needs to do their part. The safety of our school-going children should definitely be a top priority for every community.
Newport Beach, CA (PRWEB) October 23, 2012
The Monrovia Police Department and the Automobile Club of Southern California are reminding motorists to pay attention, slow down and watch for children particularly in school zones, an Oct. 11 news report in The Monrovia Patch states. According to the report, a pedestrian struck by a vehicle traveling at a school-zone speed of 25 mph is nearly two-thirds less likely to be killed compared to a pedestrian struck by a vehicle traveling just 10 mph faster.
In addition to slowing down, motorists are also asked to take several safety measures in school zones that will help save lives and prevent injuries, the report states. Motorists should avoid distractions that would cause them to take their eyes off the roadway and drivers should also stay alert, stop at sign signs, yield to pedestrians in crosswalks, watch for children on bicycles, stop for school buses that are picking up or dropping off children and plan ahead so they are not in a rush, according to the report.
The National Highway Traffic Safety Administration (NHTSA) reports that in 2009, 4,092 pedestrians were killed and an estimated 59,000 were injured in traffic accidents nationwide. On an average, a pedestrian was killed every two hours and injured every nine minutes in traffic accidents across the United States.
It is important that motorists not only avoid speeding in school zones, but pay attention to the pedestrian and bicycle traffic around them, says John Bisnar, founder of the Bisnar | Chase personal injury law firm. "Our firm has represented children who have suffered catastrophic injuries in pedestrian and bicycle accidents in school zones. In addition to negligent motorists, dangerous roadways and intersections also play a part in these injuries and tragic fatalities."
A community partnership between neighbors, the city and the school district is necessary to ensure the safety of school children, Bisnar says. "Everyone needs to do their part. The safety of our school-going children should definitely be a top priority for every community."
About Bisnar | Chase
The California pedestrian accident lawyers of Bisnar | Chase represent victims of auto accidents, defective products, dangerous roadways, and many other personal injuries. The firm has been featured on a number of popular media outlets including Newsweek, Fox, NBC, and ABC and is known for its passionate pursuit of results for their clients. Since 1978, Bisnar | Chase has recovered millions of dollars for victims of auto accidents, auto defects and dangerously designed and/or maintained roadways.
For more information, call 800-561-4846 or visit http://www.california-lawyer-attorney.com for a free consultation.
Sources: http://monrovia.patch.com/articles/monrovia-pd-watch-your-speed-near-schools