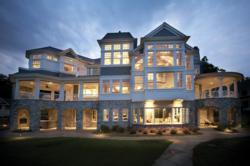 Wausau, WI (PRWEB) October 23, 2012
Kolbe, one of the nation's leading manufacturers of premium quality windows and doors, is embracing a growing group of discerning consumers called "prosumers." The term prosumer describes enthusiasts who buy products generally preferred by professionals, or fall within professional grade standards.
For years electronic and home appliance brands have catered to prosumers, from state-of-the-art home theater systems to gas ranges found in the best restaurants. These consumers are looking for professional quality performance and experience in their homes; and as they are learning more about all product categories, interest in home building is growing based on the category's required investment of time and money.
"Building or renovating a home is likely the biggest investment most people will ever make," said Cindy Bremer, vice president of marketing for Kolbe. "So when we saw an emergence of consumers looking for professional quality home products, we seized the opportunity to reach out to them, and let them know what architects have known for years – with options, innovations and custom solutions, Kolbe allows you to reimagine the limits of what's possible."
Empowered by ever-improving access to information, this consumer group has developed an appreciation for high-end products and quality craftsmanship; however, while they are better educated they can still find making purchase decisions about their home intimidating.
How Kolbe is helping prosumers
"Beauty and craftsmanship are hallmarks of Kolbe products, and just a couple of the reasons we've long enjoyed a solid reputation among architects and building professionals," explained Bremer. "But we knew if we were going to be appreciated in the same way by discriminating consumers, we were going to have to provide resources that not only inform, but also inspire."
This is something Kolbe, an internationally respected company, was well prepared for. In fact, for more than 65 years Kolbe has enjoyed a solid reputation among architects and building professionals. Why? Because Kolbe welcomes projects that require imagination; and because the beauty of Kolbe's custom-crafted products proudly enhance the most extraordinary homes of the rich and famous.
To be included in the prosumers' consideration set, Kolbe developed engaging tools this group would embrace. One example was the launch of Kolbe's consumer-friendly website (kolbewindows.com). The site prioritizes accessibility and helps users find the right information at the right time, all while giving them more control in the decision process with the My Vision feature. This interactive tool allows users to save inspirational photos, products, options and finishes to a Vision Board, an online portfolio that can be shared socially, emailed or printed. The Vision Board is the perfect way for consumers to share their vision with friends, family, or the professional they are working with.
Also, knowing that social networks like Facebook, Pinterest and Twitter are a part of the consumer's daily life, Kolbe developed content that demonstrates the brand's understanding of high-end design. The brand's posts show that Kolbe, just like their target consumer, is passionate about style and quality. From linking to tidbits about the most interesting design trends or resources, to featuring an amazing project with Kolbe products, consumers can engage, share and learn from Kolbe's years of industry knowledge.
Bottom line, Kolbe's purpose in reaching out to discerning consumers is to inform and inspire, so they can feel more confident in their purchase decisions and, to hopefully be their first choice for high-end expertly crafted windows and doors.
About Kolbe
What began in 1946 as a two-brother team has grown into an internationally respected manufacturing company. Kolbe & Kolbe Millwork Co., Inc. remains a privately held, community-oriented business located in Wausau, Wis. Covering nearly one million-square-feet, its state-of-the-art facilities feature high-tech machinery and a design center to present the creative possibilities offered by Kolbe windows and doors.
# # #