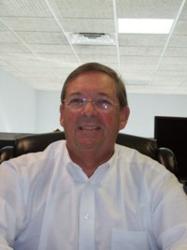 Join the Cause!
(PRWEB) October 24, 2012
Forty thousand American women will die from breast cancer this year, and 12% of women will be diagnosed with it in their lifetime! For one local car dealer survival is a cause worth fighting for. With awareness as the most powerful tool and a united front as their mandate Susan G. Komen for the Cure and Don Gasgarth's Charlotte County Ford Team are teaming up again to Race for the Cure!
Don Gasgarth, a local used car dealer who has long been a part of the Charlotte County community, has been invested in helping Komen since 2002. Since the inception of their partnership the goal was to make a difference by raising money to give back to the local communities helping women fight breast cancer. In 2007 it was Gasgarth who helped fund the first Komen race for the cure and put money back into Charlotte County. In 2010 Komen and Don Gasgarth's, devoted to making a difference, began putting money back into the community. They used local grants, vigorously raised money and donated much of their own to provide for breast cancer education, mammograms and treatments. Since that time this team has raised more than $650,000 for the people of Charlotte County.
It has been said that literally millions of lives have been affected by the continued efforts of the Komen Charity and they pledged their commitment to keep going until there is a cure for women's breast cancer. Susan G. Komen Southwest Florida in league with Don Gasgarth's intends to Race for the Cure again on March 9th 2013 and donations are already being accepted. The Gasgarth team has set their goal at $1,000; with Komen $.75 of every dollar raised is poured right back into the local community, namely the five county area of Southwest Florida, and $.25 will go up to the Susan G Komen National Research Grants Program to help fund the research that will someday bring about the cure for cancer!
Komen's cause is dedication to helping support any breast cancer patient by fighting for them to become breast cancer survivors. Even in the local area the Komen foundation, with donations from the Gasgarth team have helped single mothers fight cancer and through treatment continue to raise their children. They have taught many women how to protect themselves through awareness, and have funded thousands of screenings in the community.
The Komen-Gasgarth affiliation have a vision for the future and today is the day to make a difference! Join the cause by donating or signing up with the Don Gasgarth's Charlotte County Ford Team just visit http://www.charlottecountyford.com for contact information to the Gasgarth team.