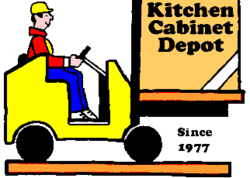 New York, New York (PRWEB) October 22, 2012
After leaving military service, many veterans choose to strike out on their own and open businesses. This enables them to use the leadership skills taught to them in the military and do their part to help our domestic economy. Making it known that the business owner has served his or her country is a great way for these businesses to entice customers, as many Americans respect the sacrifices made by our men and women in uniform and want to frequent these establishments. As Veteran's Day approaches, more Americans are attempting to support veteran owned businesses.
Online retailer Kitchen Cabinet Depot is one such business. Offering ready to assemble kitchen cabinets for 35 years, the online retailer ranks highly with customers, who praise its selection and service. By offering the cabinets unassembled, customers are able to save money on this high-dollar item. With many ways to get technical support for installation and videos showing exactly how it's done, assembling the cabinets is much easier than it may initially seem.
Kitchen Cabinet Depot is one of more than 15,000 veteran owned businesses listed by veteranownedbusiness.com, a site that lists businesses of any size that are owned by veterans, active duty members of the military, and reservists. This listing makes it easier for American consumers to find and support businesses owned and operated by military veterans. The listing also connects veteran-owned businesses with veterans who are looking for work. The site's listing for Kitchen Cabinet Depot further explains that the owner of the kitchen cabinet store is a proud Army veteran.
In addition to kitchen cabinets, Kitchen Cabinet Depot also carries bathroom vanities and cabinets. The company's kitchen cabinets are available in many different colors and styles.