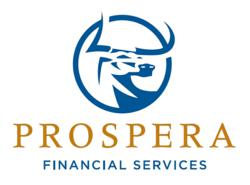 Prospera is proud to announce the addition of a new office in Akron, Ohio bringing over 40 million in assets under management to the firm.
Dallas, TX (PRWEB) October 23, 2012
Prospera Financial Services announces the addition of Woods Associates. Located in Akron, OH Theo Woods brings over 31 years of experience and was formerly with LPL Financial.
Theo began his career in the financial planning business in October of 1980. In 1981, he founded Woods Associates only 2 short years after graduating with a double major from Ohio Wesleyan University. Woods Associates serves predominately in the senior market with focuses on money in transition via business sales, retirement or early retirement, settlements and inheritances just to mention a few. He is licensed with the State of Ohio in the Life & Health Insurance and Annuity industry.
Theo transitioned his practice to Prospera Financial in order to continue serving his clients varying needs. "They are financially strong, innovative and bring many new tools the table. The scope and efficiency of Prospera has landed them at the top of the charts year to year when it comes to outstanding unparalleled service."
About Prospera Financial Services
Founded in 1982, Prospera Financial Services, member FINRA/SIPC and a registered investment advisory, offers the flexibility and resources only found at some of the nation's largest broker dealers. Headquartered in Dallas, TX, Prospera was named Broker Dealer of the Year by Investment Advisor Magazine in 2009, 2010 and 2012. The firm supports Independent Financial Advisors nationwide. For more information about Prospera visit http://www.joinprospera.com