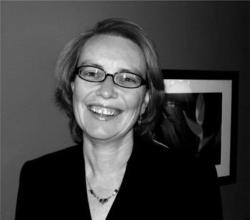 We want to empower nurses and make sure they receive justice if attacked
Huntington, NY (PRWEB) October 24, 2012
Huntington, NY: The New York State Nurses Association will feature attorney Carol L. Schlitt as a speaker at its biennial conference, "Charting a Course for the Future." Ms. Schlitt will speak and answer questions as part of a panel on workplace violence against nurses. The conference runs from October 24 – 26, 2012 at the Foxwoods Resort Casino.
NYSNA has taken a strong stand against the assaults on nurses on the job. In its official statement, NYSNA says, "Violence is a public health emergency that pervades all socio-economic segments of society and is recognized as a global problem." Each year, 500,000 nurses are assaulted on the job. "Violence in the workplace for nurses is very under-reported," says Erin Silk, assistant director of communications for the New York State Nurses Association. The problem too often fails to garner media or public notice.
The conference will focus on the theme "Charting a Course for the Future," a future that emphasizes workplace safety. In its official statement the NYSNA says, "This conference will continue to build on mobilizing members to secure safe staffing ratios by 2013 and arm you with the facts to help you build your case for a safer working environment with management — and other union members."
The union helped push through legislation making an assault against a nurse a class D felony in New York. That legislation took effect on November 22, 2010.
Attorney Schlitt and one of her clients, Marie Sweeney, will be featured on the panel "Forensic Analysis of Workplace Violence." Ms. Sweeney was violently beaten by a psychiatric patient while she worked at Franklin General Hospital in Nassau County. "Marie and I are speaking to warn other nurses of potential threats on the job and to make sure that nurses understand their rights if they fall victim to such an attack."
"Nurses serve on the front lines of health care and patients depend upon them. Yet this service puts nurses in a potentially vulnerable position," says Ms. Schlitt. "Our panel discussion will explore workplace violence and other threats to nurses as well as workers' compensation, assailant liability and corporate gross negligence. We will educate nurses about their rights. We want to empower nurses and make sure they receive justice if attacked."
About the New York State Nurses Association
The New York State Nurses Association is the nation's oldest and largest multipurpose state professional association for registered nurses. It also is New York's largest union solely dedicated to promoting the interests of RNs and their patients. With more than 37,000 members, NYSNA has been the voice for nurses in New York State for more than a century. The association is affiliated on the national level with the American Nurses Association.
About Attorney Carol L. Schlitt
Carol L. Schlitt is the founding partner of the Schlitt Law Firm. She is recognized as one of New York's leading personal injury and medical malpractice attorneys and has been named a Super Lawyer three years running. She is the author of one the most read New York law blogs, New York Law Thoughts.
***
For more information, contact
New York State Nurses Association
Dan Lutz, Director of Communications
212-785-0157 communications(at)nysna(dot)org
The Schlitt Law Firm
Carol L. Schlitt
631-425-9775 Contact(at)SchlittLaw(dot)com
http://www.SchlittLaw.com
http://NewYorkLawThoughts.com