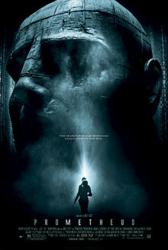 I liked it for what it was and what it tried to do," says Truant, "but there were too many unanswered questions and the stories didn't match up.
(PRWEB) October 23, 2012
"If a movie makes money, they have to do a sequel. That's the rule of Hollywood." So says David Wright, who co-hosts the horror-focused "Better Off Undead" podcast with fellow writers/fans Johnny B. Truant and Sean Platt. As authors of ongoing horror-fiction book series themselves (Truant is currently working on "Fat Vampire 2," the sequel to his recently-published "Fat Vampire"; and Platt and Wright collaborate on multiple serial-fiction series including the popular "Yesterday's Gone" and the new "Z 2134"), the trio understands both the appeal and the challenges of creating sequels.
In their recent eleventh episode of the podcast, they offer an insightful review of various horror-movie franchises and address the question of how well sequels measure up to the original work.
The podcast hosts give considerable attention to one franchise in particular, the "Alien" movies, which, although tough to pigeonhole as strictly "horror," provide plenty of material for examining horror series trends.
Johnny B. Truant believes that the original movie, "Alien," is particularly impressive in its ability to withstand the test of time. "I feel it completely stands up," he says. "It was made in 1979, but it could have been made five years ago." Truant credits this achievement largely to the film's simplicity. "The cast was limited to the handful of surviving crew members, and the set design wasn't overdone. There were a number of buttons and controls everywhere, but they're all believable and make sense."
As a contrast, Truant and co-hosts Platt and Wright discuss "Manhunter," the predecessor to landmark film "Silence of the Lambs." Says Platt, "The performances are great but the soundtrack is so dated and distracting it pulls me out of the movie."
The hosts find that "Aliens," the sequel to "Alien," wasn't necessarily better or worse than the original so much as it was different, but agree that the series went downhill from there. Like many other franchises, it eventually reached a point where it seemed the studios were milking it for every penny they could get. The hosts feel it officially completed its downward spiral and effectively ruined two series when they intersected in the film "Alien vs. Predator."
Similarly, "Friday the 13th" tried to draw fans by merging with "Nightmare on Elm Street" in the film "Freddy vs. Jason." But the hosts feel the series had already gone off the deep end by launching its hockey mask-wearing villain into space in its tenth installment, "Jason X."
In an attempt to combat this trend towards declining series, many filmmakers have tried to refresh their stories by releasing prequels. But even more ambitious efforts like the 2012 "Alien" prequel, "Prometheus," had its problems as it attempted to explain how the story began.
"I liked it for what it was and what it tried to do," says Truant, "but there were too many unanswered questions and the stories didn't match up. 'Prometheus' doesn't end in a way where you can imagine time passing and 'Alien' beginning."
But Sean Platt recognizes that often, even when filmmakers make a genuine effort to equal or improve upon a classic, their fans will be divided from day one. "Even before Prometheus was released, it seemed like many 'Alien' fans were ready to put it on a pedestal, while others wanted to attack it."
Through their thorough examination of numerous horror franchises, Truant, Platt, and Wright reveal one clear consensus. Despite Hollywood's mostly unfavorable reputation for horror sequels, the chance for fans to see their favorite stories carried forward will keep them coming back for more.
Listeners can catch the Better Off Undead Show on iTunes or watch it on Youtube.