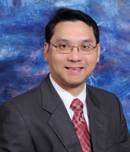 Phoenix, AZ (PRWEB) October 23, 2012
Spine Surgeon, Issada Thongtrangan, MD, joins Valley Orthopedics' Deer Valley location. Dr. Thongtrangan specializes in complex spinal reconstruction, scoliosis, tumor and revision surgery for patients who have undergone previous spinal surgery without success.
In June of this year, Valley Orthopedics welcomed Dr. Issada Thongtrangan to their practice's facilities in Phoenix and Goodyear and now is excited to announce he will be practicing out of their Deer Valley location as well.
Dr. Thongtrangan's education includes an Orthopedics Residency at the Medical College of Virginia. He also completed fellowships at the world-renowned Stanford University Medical center, Texas Back Institute, University of Minnesota, and the Medical College of Virginia. His fellowships focused on orthopedic and neurosurgical spine surgery, revision surgery, artificial disc replacement, hip and knee replacement. Over the years, Dr Thongtrangan has gained much experience and knowledge.
Dr. Thontrangan strives to give his patients the best advice and care possible, and he evaluates every situation carefully to choose the best treatment option. He runs a patient-centered practice, employing the "family test" in his practice, never recommending treatments he would not recommend to his own family.
Dr. Thongtrangan is currently accepting new patients at the North Mountain, Goodyear and Deer Valley locations. Additional information on locations and scheduling appointments can be found at http://www.valleyorthoaz.com. More information on Dr. Thongtrangan can be found on his personal website at http://www.arizonaspinedoctor.com or by calling 623.882.1292.
###