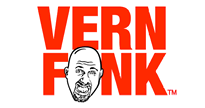 Remember to Honk When you Drive by Vern Fonk!
Everett, WA (PRWEB) October 24, 2012
Vern Fonk Insurance, an independent local insurance agency in Washington and Oregon, is announcing the re-design and launch of their new website at VernFonk.com.
The new website (http://www.vernfonk.com) has a fresh new look and feel. The information is presented clearly, and users have easy access to the hilarious videos and commercials Vern Fonk is famous for. You can fill out a request for an Online Quote and get an answer the same day, or read the helpful testimonials other clients have provided about the service they have received at a local Vern Fonk location.
One of the most helpful places on the new site is the "Vern Fonk Locations" page. Here customers can find the Vern Fonk Insurance location closest to their home and their local phone number. If you need help with a claim they have a "Claims Center" where they give you quick and easy access to the different auto, home, and business insurance providers that they carry. They even have an insurance glossary to help customers understand common insurance terminology as well as "Fonk Tunes", an audio stream of funny and memorable clips.
Vern Fonk Insurance has been serving the insurance needs of Washington and Oregon residents for over 50 years. Their auto, homeowners and business insurance rates are highly competitive and they specialize in helping those who cannot find auto insurance the best coverage to meet their financial needs.
If you are looking for preferred auto insurance or sr-22 insurance in Washington or Oregon, Vern Fonk is committed to finding you the best auto insurance coverage. Their experienced insurance agents represent over 20 different insurance providers, like Safeco, Travelers, and Progressive, and are trained to find the best coverage for everyone.
Check out the new VernFonk.com today for hilarious entertaining videos and informative insurance information!
16 Local Insurance Locations Across the States of Washington and Oregon.