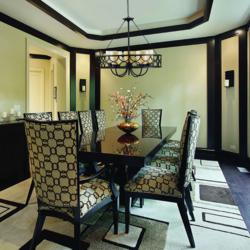 Elegant Lighting For Everyday Living
Ogden, UT (PRWEB) October 25, 2012
Golden Lighting is celebrating 30 years of exceptional lighting services! Since 1982, Golden Lighting has been offering a wide variety of high-quality lighting fixtures that will perfectly accommodate and accentuate every room in any home. With the slogan "elegant lighting for everyday living", choosing They lets customers know they are choosing a luxurious, yet affordable, addition to their home. Whether the look the customer is looking to achieve is Traditional Lighting or Transitional Lighting, Modern or Crystal Accent Lighting, or even Dark Sky or Energy Saving Lighting, Golden Lighting has a selection for everyone.
According to their website, Their mission is to "be every customer's premier choice for quality lighting products and service. Our core values are to provide superior customer service and quality products, honor our commitments and be consistent and fair, promote true teamwork based on cooperation, trust, and a positive attitude, ensure company growth by generating reasonable profits and reinvesting those profits back into our people and products, maintain a strong community presence, and continually seek improvement and innovation in every aspect of our business." With core values like that, Golden Lighting is not only offers high quality at an affordable price, but is a company that is responsible, trustworthy, and dependable.
Headquartered in Tallahassee, Florida, with another distribution center in Los Angeles, California, and a showroom at the Dallas Market Center in Texas, Golden Lighting offers a range of different fixtures including chandeliers, pendant and mini pendant lighting, wall sconces, bathroom lighting, ceiling lighting, outdoor lighting, and island lighting, as well as accessories.
They have 32 unique collections to choose from, all with their own style and flair. Some popular collections include the transitional Portland Collection with its gold, red, and silver accents and elegant smooth lines, the classic Jefferson Collection with its old-world charm that will transport the customer back in time to a more romantic period, or the chic, more modern look of the Echelon Collection with its option for a classic sleek tuxedo black or delicate white bridal veil shade, adorned with crystals to create a truly unique look. Customers may choose from many finishes and accents within these collections will create a look that is just right for any decor.
Within many of these collections are beautiful one-of-a-kind Golden Lighting Chandeliers that will create a lovely focal point in any dining room, entryway, or other area of the home. Aside from chandeliers, a variety of ceiling lights are also available to add style and sophistication to any home. For example, the Echelon Collection offers a perfect cross between a traditional chandelier and a flush ceiling light to create a stunning semi flush ceiling light with crystal embellishments, available in classic tuxedo black or bridal veil white (Echelon BRi 8981-sf br i).
Numerous styles of bathroom lights and wall sconces are also available to add not only functionality to the fixtures in any bathroom, but style and originality as well. Ranging from clean and sleek, to traditional and whimsical, Golden Lighting Bathroom Lights and Wall Sconces create an atmosphere all its own to any bathroom style and décor.
Golden Lighting also has many outdoor collections to accommodate any outdoor lighting needs. Customers can choose from Craftsman/Mission inspired look of the Tucson Collection with its clean lines in weathered iron, the intricate details and romantic tone of the Rivabella Collection, or the elegant old world inspired look of the Monarch Inn Collection.
When choosing a lighting company for any lighting and decorating needs, whether it is for a kitchen, living room, dining room, bedroom, bathroom, or any other area in the house, or even outdoors, Golden Lighting has the style, selection, and service that can't be beat. With such a selection, Golden Lighting is sure to celebrate many more anniversaries to come!