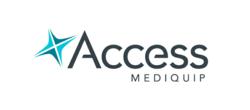 Lake Mary, FL (PRWEB) October 23, 2012
Access MediQuip, the nation's first and largest surgical and implant management company, has announced its Chief Medical Officer, Steven L. Arnold, MD, MS, MBA, CPE, FHIMSS, will speak at two upcoming national healthcare conferences.
On Oct. 25, 2012, Dr. Arnold will speak at a meeting and cocktail reception supporting spine surgery in an ambulatory surgery center. The meeting takes place in Dallas, Texas. Arnold will participate on a panel of ASC experts who will discuss topics including how to build and operate a successful spine ASC program and how to optimize implant management approaches. The panel also includes Dr. Kenneth Pettine, founder of The Spine Institute and Loveland Surgery Center in Colorado; Kenneth Hancock, president of Meridian Surgical Partners; Jeff Leland, CEO of Blue Chip Surgical Center Partners; and Marc Viscogliosi, CEO of Paradigm Spine.
On Oct. 26, 2012, Dr. Arnold will speak at the 19th Annual Ambulatory Surgery Centers Conference. The conference, which is presented by Becker's ASC Review, takes place in Chicago, Illinois. Dr. Arnold is the sole presenter on the topic of "Health Insurance Plans Are Taking Notice in Fraud and Abuse of Surgical Implants: What Is Driving This and How to Ensure Compliance." His presentation is scheduled for 3:20 p.m. CT.
"I look forward to presenting at these two industry leading conferences, which bring together thought leaders from the spine surgery field and ambulatory surgery center industry," Arnold states. "I am honored to serve on the ambulatory spine panel with such impressive and nationally recognized ASC experts, and to have the opportunity to discuss surgical implant fraud and abuse with the hundreds of attendees of the annual ASCs conference in Chicago."
As Chief Medical Officer, Dr. Arnold directs Access MediQuip's clinical programs and the development of medical management policies and procedures. He also focuses on the improvement of patient outcomes by leading quality initiatives and product development. Dr. Arnold has more than 20 years of healthcare experience and an extensive background that includes serving as the Chief Medical Officer for Virginia Premier Health Plan. He serves on the boards of Healthcare Information and Management Systems Society (HIMSS), N.Y. State Senate Committee for Preventative Healthcare Grants, Urgent Care Medicine and the N.Y.C. Police Reserve Association.
About Access MediQuip
Access MediQuip is the largest and only company in the country that provides an integrated, comprehensive surgical and implant management solution (SIMS) program. With more than 15 years of experience, Access MediQuip provides payers with analytics to understand their implant spend, manage and control the high costs of implants and surgeries, and improve the quality and safety of surgical procedures, all while maintaining full access and choice of implants for facilities, surgeons and, ultimately, patients. The company was founded in 1997 and is headquartered in Lake Mary, Florida. For more information, please visit http://www.accessmediquip.com.
###
Media Contact:
Lindsey Harris
lharris(at)accessmediquip(dot)com
713-978-4493