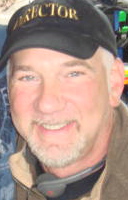 Given the harsh economy and the growing number of impoverished residents in LA County, The Alliance protects at-risk children.
Los Angeles, CA (PRWEB) October 24, 2012
Rob Schiller, Emmy-award winning Hollywood director, producer and president of R&B JAAMZS Inc. continues demonstrating his commitment to youth by supporting the ninth annual "All-In" for Kids Celebrity Poker Tournament benefiting The Alliance for Children's Rights, a nonprofit organization protecting the rights of at-risk children.
Held at Commerce Casino in Los Angeles, the annual celebrity fundraiser by The Alliance for Children's Rights raises money to provide free legal services for impoverish, abused, and neglected children. Schiller is a generous contributor to many local and national children's welfare causes and organizations and recently supported Brad Garrett's celebrity poker tournament benefiting Maximum Hope Foundation and Ray Romano's comedy event benefiting Harvest Home.
"Given the harsh economy and the growing number of impoverished residents in Los Angeles County, The Alliance for Children's Rights protects at-risk children who are undeserving of the hardships and abuse they are often forced to face," said Schiller. "I'm proud to support organizations such as The Alliance and their stance in helping children who need our help."
Last year, The Alliance served over 7,000 children in Los Angeles County by providing free legal services to protect them from negligence and ensure their safety. The Alliance provides support to programs such as foster and health care, special education, legal guardianship, and public benefits, in addition to social work advocacy. The 201 star-studded event, "All-in" for Kids No-Limit Texas Hold 'Em raised nearly $60,000 and was attended by guests including: Bob Broder of ICM; Bailey Chase of "Damages" and "Saving Grace"; Ken Davitian of "Borat"; Tony Denison of "The Closer"; Willie Garson of "White Collar" and "Sex and the City"; Kenny Johnson of "Prime Suspect" and "Sons of Anarchy"; Kate Linder of "Young and the Restless"; actress Mimi Rogers; J.K. Simmons of "The Closer" and "Spider-Man" films; Michael Trucco of Samuel T. Anders, "Battlestar Galactica" and "Fairly Legal"; Tim Griffin of "Prime Suspect" and the film "Abduction"; Jeremy Ratchford of "Cold Case"; and Bill Fagerbakke of "Sponge Bob Square Pants" and "How I Met Your Mother."
About Rob Schiller
Rob Schiller is an Emmy-award winning American television director, producer and president of his own television and film production company, R&B JAAMZS, Inc. Schiller has directed and produced over 250 episodes of sitcoms, including the CBS hit comedy, "King of Queens," "Two and a Half Men," and "Til Death." His latest motion picture is "And They're Off," starring Sean Astin and Kevin Nealon, about a failed horse trainer who desperately wants to be back in the winner's circle. Schiller's most recent comedic ventures include directing for Charlie Sheen's new show, "Anger Management," BET's "Reed Between the Lines" with Malcolm Jamal-Warner, and TVLand's hit show, "Happily Divorced," starring Fran Drescher.
With a family heritage of philanthropy, Schiller continues to support causes for health and human services, arts and entertainment, local and national political fundraising, and public education. For more information, visit http://www.robschiller.com.