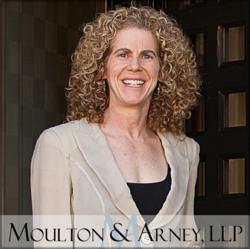 (PRWEB) October 23, 2012
This month the National Association of Insurance Commissioners ("NAIC"), issued a Consumer Alert indicating that some planners are placing injured and senior veterans in unsuitable insurance annuities or failing to adequately explain the potential drawbacks.
Veterans who are disabled or at least 65 years old and have an annual income lower than the prescribed maximum may qualify for the VA Pension Program. The current maximum yearly income for a veteran without dependents to qualify for a pension is $12,256, assuming the veteran's net worth is not "excessive." The VA Pension Program is intended to provide supplemental income to low-income elderly or disabled wartime veterans.
Unlike other government programs, applicants are not prohibited from transferring assets to qualify for veterans' pension benefits. A 2012 study by the Government Accounting Office (GAO) found that more than 200 organizations are offering financial planning services to help veterans with "excess assets" qualify for a pension. About half of these organizations recommended placing assets into some type of annuity.
Below is a brief description of potential issues to consider if a financial planner recommends the purchase of annuity as part of a strategy to qualify for VA pension benefits:

Annuities are insurance products for which the selling agent typically receives a sales commission, commonly 6% or more of the investment.
Annuities typically have significant penalties for early withdrawals, which can hurt veterans who face unexpected expenses.
The purchase of annuities or other asset transfers may delay or defeat Medicaid eligibility.
Annuities are complicated investments and an investor should research a potential annuity product thoroughly before agreeing to purchase.
Certainly, there are many legitimate organizations, accredited by the VA, who can help veterans qualify for benefits to which they are entitled. Annuity purchases or other types of asset transfers may be appropriate for some veterans who are seeking pension benefits. However, veterans should consider the important issues highlighted by the NAIC alert when considering these services. If you or someone you know suspects that they were misled by a financial planner into buying an unsuitable annuity, contact the VA or your state's insurance commission, or an experienced investment fraud attorney.
About Moulton & Arney, LLP
Moulton & Arney is a boutique litigation and arbitration firm founded on a genuine commitment to providing superior, personalized representation. We are at our best handling complex cases that require ingenuity and experience. Our focus is on understanding each client's needs, providing clear direction and achieving RESULTS efficiently and effectively.
Attorney Cynthia R. Levin Moulton, the firm's founder, has a proven track record in investment fraud claims involving an array of complex investment products. She has been named a Texas Super Lawyer in 2004, 2005, 2007, 2009, 2010, and 2011 a Thomson Reuters Service, is rated 5 out of 5 by Martindale.com, and is rated a 10.0 by AVVO.com.