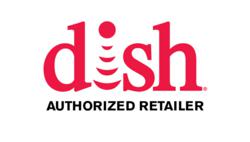 AMC And The Walking Dead Back On DISH Network
(PRWEB) October 24, 2012
Dish Systems, a national retailer of Dish Network, once again can offer its subscribers the American Movie Classics channel. Otherwise known as AMC.
Other AMC Networks programming, including Sundance Channel, WE tv and IFC, will return to DISH Nov. 1. The Madison Square Garden Company's music-oriented Fuse channel will begin broadcast Nov. 1, as well.
Dish Network subscribers have been without hit shows like Breaking Bad, Mad Men and The Walking Dead for months now. But just in time for second episode of the third season of The Walking Dead, Dish customers are happy once again.
The settlement between Dish And Voom:
DISH Network pays a cash settlement of $700 million to Cablevision and AMC Networks, $80 million of which is in consideration for the purchase of Cablevision's multichannel video and data distribution service (MVDDS) licenses in 45 metropolitan areas in the U.S.;
DISH Network enters into a long-term distribution agreement with AMC Networks to carry AMC, IFC, Sundance Channel and WE tv, and with The Madison Square Garden Company to carry Fuse on its satellite service; and
DISH also conveys its 20-percent membership interest in VOOM HD to Rainbow Programming Holdings LLC, such that all of the cash settlement remains with Cablevision and AMC Networks.
For more information on Dish Network channels and packages visit Dish Systems online.