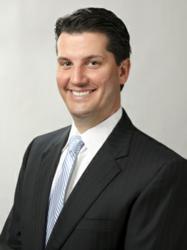 ...Thresholds for proving a work-related injury and corresponding disability are considerably lower than they would be in civil court
Honesdale, PA (PRWEB) October 23, 2012
Workers' compensation is a no-fault system that allows the employee to receive benefits while the employer is immune from suit for negligence relating to the cause of the injury.
"Because the employee does not have the choice to forego civil remedies in exchange for workers' compensation benefits, the thresholds for proving a work-related injury and corresponding disability are considerably lower than they would be in civil court," explains Tom Cummings, a workers' compensation attorney with DLP in Moosic, Pa.
Workers' compensation judges have used a broad definition of "course and scope of employment" to include such injuries as car accidents on employer-owned property within a reasonable time of coming and going to work, for example. Employers may also be responsible for injuries that are not causally related to the work itself, but occur while an employee is required to be at work.
Under the workers' compensation act in Pennsylvania, a work injury can also occur where the employee suffers an "aggravation" of a pre-existing condition. For example, if you suffer from chronic low-back pain, and while twisting or lifting at work your pain becomes worse, you have suffered a work-related injury that would be covered under worker's compensation.
Employers will often contest these types of injury, which is why an experienced attorney can help you receive benefits if you are injured at work. The DLP website includes a Frequently Asked Questions section to address the concerns of a workers' compensation claimant. A claimant is an injured worker seeking benefits; to begin the process the employee must file a Claim Petition with the Bureau of Workers' Compensation. The claimant must give proper notice to the employer that he or she suffered a work-related injury, and then may seek disability, payment of medical bills, or both.
Disability means a loss of wages, which can be total or partial. When an employee cannot work at all, he is entitled to total disability. When the employee can work a modified schedule of reduced hours, that employee is entitled to partial disability. In the case of total disability, the employee receives two-thirds of his or her pre-injury pay. In the case of partial disability, the employee receives two-thirds of the difference between what he currently earns and his pre-injury pay. Employees averaging less than $493.32 dollars per week in wages receive 90% of their average weekly wage in benefits. Those earning between $666.00 and $493.33 per week receive $444 per week in compensation. Compensation has a maximum of $888 per week in the year 2012, so anyone earning over $1332 per week would receive less than two-thirds her average weekly pay.
In addition to wage loss benefits, an employee is entitled to the payment of reasonable and necessary medical costs for treatment relating to the injury. This is true for the duration of the injury requiring treatment.
An employer may also seek to modify, reduce or terminate benefits depending on certain circumstances of the injured worker. Again, an experienced attorney can help you navigate the workers' compensation process when you want to contest an action taken by your employer with respect to your benefits.
If you have been injured at work and need the advice of a workers' compensation attorney, contact DLP for a free consultation, toll free at (877) DLP-9700 or (877) 357-9700.
###
DLP is a full-service law firm whose Pennsylvania workers' compensation lawyers are committed to representing clients with compassion and dedication. With offices in Moosic, Kingston, Honesdale or Hazleton, DLP serves all of Northeast Pennsylvania.