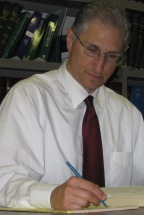 I am delighted to have been able to help my client reach this agreement and know that justice has been served.
Boston, MA (PRWEB) October 24, 2012
Boston auto accident lawyer Steven R. Whitman of the Law Office of Steven R. Whitman has obtained a $950,000 settlement on behalf of a Cambridge pedestrian in a personal injury case [Norfolk Superior Court, Civil Action No.: 11-0604].
The Plaintiff, a 45-year-old accountant, was struck by a motor vehicle in Kendall Square, Cambridge, MA. The plaintiff sustained a fractured pelvis, requiring surgery. The defense attempted to show that the Plaintiff was not within a marked crosswalk, and attempted to cross without the proper traffic signal on a busy weekday morning.
Attorney Whitman, a car accident lawyer in Boston, located a witness who happened to be an attorney, who testified favorably for the Plaintiff. The insurance company wanted to settle the case shortly after the accident for a low value. Attorney Whitman filed suit immediately and settled the case approximately one year later, on the eve of trial, through alternative dispute resolution.
Attorney Whitman stated, "I am delighted to have been able to help my client reach this agreement and know that justice has been served."
Boston car accident lawyer Steven Whitman earned a cum laude Bachelor of Arts degree from University of Massachusetts, Amherst, Massachusetts, in 1978 and a Juris Doctor from Suffolk University Law School, Boston, Massachusetts in 1982. He is a member of the State Bar of Massachusetts. Mr. Whitman is also an active member of the Massachusetts Academy of Trial Attorneys, and holds an AV Preeminent Peer Rating from LexisNexis Martindale-Hubbell.
About the Firm
Whitman Law is a leading Boston Massachusetts personal injury law firm, which has championed the cause of the seriously injured for 30 years. Since 1986, their experienced Massachusetts personal injury attorneys have provided legal help to thousands of Massachusetts personal injury clients and recovered hundreds of millions in damages.
Serving clients from the Boston area, The Law Office of Steven R. Whitman is dedicated to providing legal services in the following practice areas:

Personal Injury
Product Liability
Workers' Comp Benefits
Car or Auto Accidents
Whitman Law brings an exceptional legal team to work on behalf of their clients. Their Massachusetts staff has dozens of years of experience in fighting for the rights of Massachusetts accident victims. Whitman Law is a full service Massachusetts personal injury law firm.
For more information about the firm, please go to http://www.whitmanlaw.com/contact-us/ or call 888.524.0092.
Whitman Law
197 Portland Street
Boston, Massachusetts 02021
Telephone: 888.524.0092
Fax: 617.523.1345