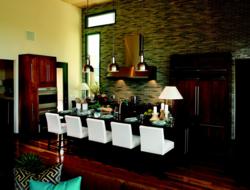 Complimentary to all interior designers.
Asheville, NC (PRWEB) October 23, 2012
HomeSource Design Center will be hosting an Interior Designer Open House for all interior designers in the Asheville, North Carolina area on November 8, 2012.
This evening reception will be a meet and greet, as well as informative information for all interior designers on how they can get exclusive financial benefits by creating a partnership with the design center. HomeSource Design Center is the local choice for home improvement, remodeling and construction needs. The design center features home remodeling products such as cabinets, countertops, hardware, flooring, windows and doors, along with home exterior products.
Register for this event on The HomeSource Design Center website.
The reception will start at 5:00 pm and end at 7:00 pm. Complimentary to all interior designers. Beer and wine will be served.
The HomeSource Design Center is located at 172 Charlotte Street, Asheville NC 28801.
About HomeSource Design Center
The HomeSource Design Center incorporates the entire home building and remodeling process all in one convenient location; providing you with a team of experts to guide you through the process: from products to design, and functionality to the finishing touch. Located off of Charlotte Street in Asheville, support your local source for all your home remodeling or construction products.