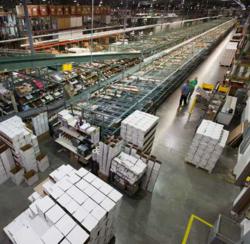 We are on pace to have sales of $72MM which is amazing. I continue to seek new product lines for our clients. However we need more products to offer to our retailers. If you have a brand thats established give us a call . - Joe Hames
New York , New York (PRWEB) October 23, 2012
The Connor Group was established more than fifteen years ago with the goal of helping business all over the world acquire products that could help them grow their bottom line. The Connor Group has become a leader in the distribution of beauty, health , baby , and electronic products over the last fifteen years. The company has acquired a massive number of all star clients that include some of the largest and most profitable retailers in the world.
As recently learned the company recently signed a tentative contract with Johnson & Johnson worth a reported $13MM in guarranteed product sales annually for a period of five years with the option for both sides to extend such arrangements. As evidence of their massive growth pattern of The Connor Group they have recently acquired GHR Resources of Canada , a major canadian distributor with a primary focus set on the distribution of health, beauty and skin care products. This acquisition will serve The Connor Group well as to add additional sales revenue and fits well into the corporate structure ot the company.
The Connor Group was recently featured in some of the leading industry and financial publications as a leader in the distribution industry with more than 20,000 clients in seven countries. While it is clear the company is rapidly growing it continues to be agressive in acquiring new products to offer to its clients.
The Connor Group announced in the third quarter of 2011 its goal o adding more than 300 additional sales staff to its already massive U.S. based sales force or more than 600 dedicated sales staff. While many of its competitors continue to struggle The Connor Group continues to grow at an astonishing rate in one of the worst economic times in the history of the United States of America. The company has found products that are well received and priced in a way that is foreign to most retailers. It is not typical for a company of its size or stature to allow 80% of the profits with a product to be allocated to the retailers. This fact along with its extreme comittment to customer service has allowed The Connor Group to flourish amongst the leaders in high end retail , big box retailers, spas, hotels, and luxury resorts with absolutely no end in sight.
Joe Hames is the Vice President of Sales had this to say :
" We are an organization that believes in the retailers we work with because at one point we were the little guy on the proverbial totem pole. As a business we believe in finding the highest quality products possible and passing those products on to retailers at a price point that allows them a great opportunity to succeed. As some of you know we are very aggressively seeking more products to offer these retailers because their business must survive,period. Its my duty to work with all parties including vendors and our clients to ensure that all are allowed a profit margin that makes sense while still protecting the end consumer. This company is held to a strict code of ethics which allows us to grow and will continue to allow us to grow. "

Joe Hames , Vice President of Sales
The Connor Group is very ACTIVELY seeking new products in the health , beauty , electronics, and skin care to offer to their clients immediately. If you have a amazing product or brand you want to get out there please contact Joe Hames at 877-775-2164.
To learn more about The Connor Group please visit [http://www.connordistribution.com