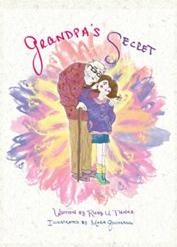 This book brings the subject of death, grief and communication with those who have passed to a level of basic understanding. A level easily understood by children and adults alike.
Alberta (PRWEB) October 24, 2012
Explaining death to a child is never easy. What if there was a way to convey that communication is still possible with those who have passed?
Intuitive counselor Ruby Tunke has spent many years of her life helping others move forward as a spiritual guide. Beautifully illustrated with bright colors and unique drawings- Tunke's new book, "Grandpa's Secret", explains that there is no separation between those that have passed and those that are alive except for the form their energy takes.