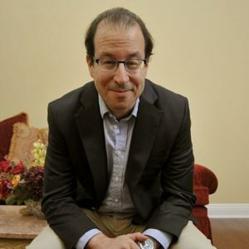 When you're a sugar daddy, many desirable women will come to you.
New York City, New York (PRWEB) October 23, 2012
Sugardaddie.com, the world's largest sugar daddy dating website, has extended an invitation to Larry Greenfield for a discounted 10 year sugar daddy membership for $1,000, which is a fraction of what the multi-millionaire spent on several matchmaking services over the past 12 years. On Monday the New York Post reported that Greenfield claims the Post "ruined [his] life", after their exclusive interview with Greenfield describing his 12 year quest using professional matchmakers and going on 250 dates in his efforts to find a "pretty, younger, thin and non-alpha wife" went viral.
Steve Pasternack, founder and CEO of Sugardaddie.com, who was a Wall Street trader before founding the site, says that the sugar daddy lifestyle would be a practical solution for Greenfield.
"When you're a sugar daddy, many desirable women will come to you," says Pasternack.
Sugardaddie.com officials contacted Maureen Tara Nelson, one of Greenfield's former matchmakers, to get her insight about the women in NYC that would appeal to Greenfield. Nelson says that the number of women in NYC looking to date older and successful men has risen significantly since the economic meltdown.
"In the past, girls maybe only wanted to go up 5 years, but now they're more realistic, and they realize that they need to open up that age range, to be successful quicker," says Nelson.
Analysts at the dating site say that there are 124,873 sugar babies who match Greenfield's specific criteria on the site, and that 30,450 of them live in NYC - which happens to be the most thriving city for sugar daddy relationships in the world.
If Greenfield accepts Sugardaddie.com's invitation to a 10 year $1,000 sugar daddy membership, he will be given a highlighted profile which will only be visible to the specific types of women he's interested in.
###
About Sugardaddie.com:
Launched in 2002, Sugardaddie.com is the original online meeting place for sugar daddies and sugar babies, and now boasts more than 3.9 million members worldwide. Sugardaddie.com has been featured by numerous media outlets including ABC Nightline, The Dr. Phil Show, The Huffington Post, and The New York Times.