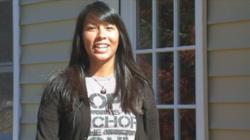 Particular attention is given to conveying the local flavor.
Brandon, Minnesota (PRWEB) October 23, 2012
Wade through a woodland stream with rustic artist Dan Haataja, as he harvests willow boughs. Listen to farmer Mark Boen talk about nutritional density as he pulls potatoes out of the ground. Visit with poet David Bengtson where he sits to write, in a busy coffee shop in downtown Sauk Centre. Lakes Country Living's host Steve Henning takes the camera – and television viewers - right to where the action is, so to speak. As of this fall, even more viewers can follow Henning's camera and see stories like these because Arvig Enterprises has added the show to its television schedule. "I am especially glad to announce that television viewers who subscribe to Arvig's cable service may now view Lakes Country Living," said Henning, producer and host of the program. The program currently airs on fifteen other cable networks in western Minnesota and North Dakota.
"Arvig provides cable television service to many of the communities in the heart of Minnesota's lakes region, and since Lakes Country Living focuses on telling many unique stories from this part of the state we are very pleased to feature it on Arvig's Channel 14, Community Connection," said Lisa Greene, Arvig Marketing and Media Manager. Arvig's service area covers Hawley, Twin Valley, Detroit Lakes, Park Rapids, Walker, Cass Lake, Perham, Parkers Prairie, Osakis, Miltona, Sauk Centre, Melrose and areas surrounding these towns.
"Although we have featured stories from all across the rural parts of the state, many are from within this region, so I am especially pleased that television viewers here now have access to the show," adds Stephen Henning. Lakes Country Living is a half-hour made-for-cable television program featuring stories of outstate Minnesota. Hosted by Henning, a nationally acclaimed landscape painter, the show's topics usually include the arts, agriculture, "Main Street" entrepreneurs, local history, natural resources and outdoor recreation. Particular attention is given to conveying the local flavor.
Arvig is a full-service telecommunications provider, serving both residential and business customers throughout Minnesota. In addition to high-speed internet access, digital television, and local telephone service, Arvig also provides managed IT services, business telephone systems, security solutions, Verizon wireless phones and service, and more.