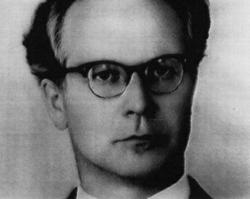 "Many people don't believe that something so straightforward and simple could significantly improve such complex health problems," said Lisa Bowen, a Buteyko Breathing educator. "All I can say is try it. This could be the best investment of your life!"
Palo Alto, CA (PRWEB) October 23, 2012
Almost 60 years ago, hospital intern Konstantin Buteyko noticed that the closer patients were to death, the heavier they breathed. He wondered if sick people could recover if they intentionally breathed less.
Dr. Buteyko proved the answer was often yes in his own research lab where he studied everything about breathing and its relationship to health for more than 40 years, said Chris Bauman,who overcame her own serious asthma and now teaches the techniques he uncovered.
Buteyko died in 2003. The Buteyko Breathing Method, is known for its efficacy in controlling and reducing symptoms of asthma, allergies, anxiety, snoring and sleep disorders, Bauman said.
"Our challenge is how to take this mainstream," said Bauman of Victoria, BC, Canada, chair of the 50-member Buteyko Breathing Educators Association that covers North America. "We know it works. We have clinical trials to prove it and we are now reaching critical mass in terms of numbers of educators we can deploy to help people."
"We believe that when people realize they are not sentenced to a CPAP machine or medications for life, they will start to step forward in large numbers to learn this technique," Bauman said. "And the beauty of it is its simplicity -- whenever it is needed, it is there. No gizmos."
Students typically learn the method in an eight-10 hour course spread out over four or five sessions. The only tools required are a willingness to adjust their breathing pattern and a stop-watch.
Dr. Buteyko identified over-breathing, or hyperventilation, as a strong contributing factor to chronic illness, Bauman said.
Lisa Bowen, a Buteyko educator at Breathing Retraining Center LLC in Fairfax, CA, added, "Most of the time you can tell if a person is hyperventilating if they're breathing through their mouth rather than their nose."
"The method boils down to re-learning how to nose-breathe as all infants do, how to relax, breathe slower and with less volume," said Bowen, a former marketing consultant with asthma who learned Buteyko Breathing on the advice of her acupuncturist a couple years ago when her health was spiraling downward.
Most people who learn Buteyko get to the training by word of mouth, she said.
The association aims to change that. BBEA members are eager to collaborate on publicity to put the Buteyko Breathing Method on the map here as an established modality, like it is in Russia, Australia and the United Kingdom, where the British Thoracic Society has approved it as a treatment option for asthma
"Many people don't believe that something so straightforward and simple could significantly improve such complex health problems," said Bowen.. "All I can say is try it. This could be the best investment of your life!"
The Buteyko Breathing Educators Association conference is happening Thursday, October 25th through Sunday, October 28th at the Creekside Inn in Palo Alto, CA.
More information about the Buteyko Breathing Method, including a list of qualified teachers, can be found at http://www.ButeykoEducators.org.