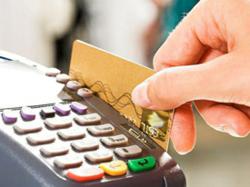 Phoenix, Arizona (PRWEB) October 26, 2012
According to a recent MSNBC article published in June 2012, credit card fraud is up 87 percent since 2010, resulting in a total loss of $6 billion. While consumers may be more vulnerable to having credit card information stolen, small businesses are often the largest losers in merchant account scams and credit card fraud.
Business owners with merchant accounts have to take care to avoid scams and fraudulent charges, especially since they are responsible for the expenses associated with a chargeback. In addition, the cardholder may be protected from unauthorized transactions, but the merchant must cover the cost of stolen goods and services. Furthermore, a practice known as "friendly fraud" may happen when a customer charges back a transaction even though they received a product or service with no problems.
According to Jeff Stephan, CEO of Capital Processing Network (CPN), a leading merchant service provider, fraud and scam prevention techniques will reduce credit card fraud. "Business owners owe it to themselves to beware of common schemes, and train their employees to look for instances where transactions are not being processed honestly," said Stephan. "Additionally, there is the time element required in processing a chargeback and the increased risk category that may raise your credit card processing fees or even cause you to lose your merchant account."
CPN provides customers with the following tip for preventing and avoiding merchant account scams and credit card fraud:
General:

Don't set up a merchant account for someone you haven't met. Many international fraudsters will have their victims set up accounts using the victim's own bank information. They may then launder money through the account, or use the account for fraudulent charges, leaving the victim on the hook for any money lost.
Don't accept more that the amount owed. Normally this is attempted by people who send a check for more than the sales amount and then ask you to send back the surplus. Later, the check turns out to be fake and you owe your bank the full amount deposited.
Keep an eye on big purchases. If someone is making an unusually large purchase with a credit card, you have a lot more to lose if the transaction turns out to be unauthorized. It can be tempting to fulfill a huge order without all the right information, but the biggest orders also carry the highest risks! Orders that come in out of state or internationally where the buyer demands next day air delivery is a huge red flag.
Be patient. If you sense nervousness with a customer or something doesn't feel right you don't need to force a sale. You can call the authorization hotline number provided by your merchant service provider and research the credit card, card issuing bank, and cardholder further.
In-Store:

Look at the card. Counterfeit debit and credit cards may not have embossed card numbers, could be missing a hologram, or may not have any information on them at all.
Verify ID. See if the person holding the card matches the name on the card itself. Remember, even if "mom" is the real owner of the card, she may not know it is in the hands of her child, and might charge back. If your merchant agreement does not let you check for ID, then ask for the ZIP code on the billing address. (Note that in California you may not ask for a ZIP code.)
Keep your eyes open. In many cases thieves work in teams and may buy batches of items that can be re-sold for cash elsewhere. In addition to electronics, customers using cards to buy massive amounts of baby formula, high-end beauty items, or cigarettes may bear closer examination.
Imprinters. Taking an imprint of a credit card goes a long way. It provides a second copy of the card and allows the employee to match the last 4 digits of the credit card properly. Also, it serves as a great backup in the event your credit card machines or point-of-sale break down.
Online or over the phone:

Beware of multiple orders, with different card numbers, to the same address. While you may just have a very good customer, some "reshipping" scams use stolen credit cards to order expensive items , which are shipped to an unwitting third party who then re-ships the item to a foreign country.
Verify address and zip code. For online orders, address verification through AVS is essential to ensure that (at minimum) the billing address on file with the credit card company matches the one entered.
Check the shipping address. Many ecommerce orders are purchased as gifts and may go to relatives in various parts of the country. However, if items are being delivered to an international address or odd location, then the order should be examined more closely.
Get a signature for delivery. A scammer may claim that he or she did not receive an order, but if you have a signature from the shipping company you can investigate further or challenge the chargeback.
Call the cardholder. If the AVS matching is good, but the transaction seems suspicious, you can call the cardholder to verify the transaction. Sometimes you can find an alternate phone number for the cardholder if the one provided seems suspicious or is incorrect.
While prevention is always the best route for avoiding the attention of scammers, a proactive attitude against future scams will lead crooks to seek easier targets. With the proper knowledge and training small businesses and their employees can detect and prevent losses in the future.
About Capital Processing Network
Capital Processing Network is a merchant service provider with US based service and support. The company offers a full range of services including merchant credit card processing, credit card terminal leasing and rental, TransArmor fraud prevention, and solutions such as gift cards and virtual terminals. Capital Processing Network also offers services such as check conversion, transaction reporting and management, and long-term account maintenance. For more information please call 1-877-456-9747 or visit http://www.capitalprocessingnetwork.com.