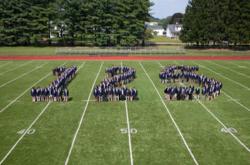 For 125 years Kiski has pursued a noble vision - preparing boys for success in college and in life.
Saltsburg, PA (PRWEB) October 29, 2012
The Kiski School Board of Trustees along with Headmaster Christopher Brueningsen invited alumni, parents, and friends to a special reception celebrating Kiski's 125th Anniversary. It will be held at Roberto Clemente Museum housed in Engine House 25 in Pittsbugh. The museum contains baseball memorabilia and many special Roberto Clemente items.
Dr. Richard Hawley has written a book titled, Kiski: The Story of a Boys School. The book takes a detailed look into Kiski's history revealing an inspiring story. In the breadth and extent of program it is a school Andrew Wilson could never have imagined – and yet would recognize instantly. The book can be purchased online through the Kiski bookstore.
As many all boys boarding school's have gone co-educational in the past couple of decades, Kiski has remained true to its founder's mission to educate boys. Andrew W. Wilson Jr., a passionate visionary, purchased a resort property located on a wooded bluff above the town of Saltsburg with a vision to transform the facility into a first-class preparatory school for boys in 1888. Through its first half-century Kiski did not merely feel like a family school – it truly was such a place. The remarkable Andrew Wilson guided the School through its first four decades with the inspired assistance of his wife, daughters, sons-in-law, and his closest friends. Other notable gentlemen who shaped Kiski's heritage were William Fair, William H. MacColl, James L. Marks Sr., Colonel John J. Daub, and Dr. L. Montgomery Clark. It was only in 1957 that School leadership would pass from the family and then to a man, John (Jack)Anderson Pidgeon, who not only adhered to the course established by Andrew Wilson and his heirs, but managed to breathe new life into the School over his 45 year tenure. His life-long devotion to Kiski is witnessed by the difference he has made in countless boys' lives.
Today, under Headmaster Chris Brueningsen's vision, innovation, and thoughtful leadership, Kiski continues to be what it has always been at its best: an academically challenging School with a demonstrated capacity to transform boys into confident, capable, and committed young men. "Our goal is to develop leaders through an education that combines the traditional values of hard work, respect, honor, civility, honesty, athletic competition, and self-discipline within a challenging academic environment designed to unlock the full potential of each boy. We continually look for ways to further enhance Kiski as a rewarding environment in which our students will continue to productively live, learn, and mature into upstanding citizens and leaders," Brueningsen said.
At Kiski, plans have been developed and deployed cultivating the teaching of 21st century skills, within the framework of best educational practices for boys, ensuring Kiski graduates are equipped with the contemporary proficiencies needed to compete and succeed in an ever more complex and competitive world.
For 125 years, Kiski has pursued a noble vision – preparing boys for success in college and in life. Kiski is a school where a boy's decency, character and chivalry, are expected. The entire faculty and staff are deeply committed to helping each boy become the best person he can be, both academically and socially. Students from all over the country and the world, of all races and ethnicities and backgrounds come together as part of the close-knit community. It's a brotherhood in which all students respect and support one another. It is a School that highly values its history and tradition yet remains forward-thinking and committed to providing the education a boy needs to excel in a rapidly changing world. It's a place where 100 percent of Kiski graduates are accepted into a four-year college or university and 80 percent of which are U.S. News Top 100 institutions.
The Kiski School, a premier boarding and day school, located 30-miles east of Pittsburgh, is celebrating 125 years of preparing young men from grades 9-12 and post graduates to succeed in college and in life. Kiski is known for its expertise in educating boys. For more information about Kiski and its academics and athletics, visit http://www.kiski.org, and follow us on Facebook and Twitter.