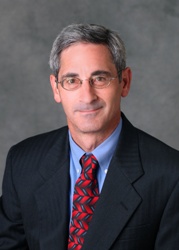 Merchants and consumers should take precautions this holiday season and learn how to identify online scams.
Sudbury, Massachusetts (PRWEB) October 23, 2012
Cyber Monday sales in 2011 exceeded $1 billion. Merchants anticipate online sales to continue to grow this holiday season. Along with this growth comes increased opportunity for cyber criminals to take advantage of merchants and consumers.
Cyber criminals have noticed that due to limited budgets and little to no technical experts on staff, small businesses usually have weak security. Add to this, the excitement of consumers rushing to enter their credit card information to take advantage of online bargains without taking basic security measures.
Jonathan Gossels compliance and security expert, is available to provide guidance on how to prepare for Cyber Monday. He can speak to the following points:

Ensuring that computer systems and networks can handle the transaction volume
Ensuring that fraud detection processes and solutions are functioning properly
Conducting a review of your web site and its supporting infrastructure to identify and correct security vulnerabilities in the software
Protecting your software from incoming malware
Putting safeguards in place to deal with attacks intended to flood your site. These are called Denial of Service attacks.
In addition, Gossels can discuss the precautions consumers should take to make sure their transactions are safe and how to identify online scams.
About Jonathan Gossels:
Jonathan is President of SystemExperts Corporation, a network security consulting firm specializing in IT security and compliance. He plays an active, hands-on role advising clients in compliance, technology strategies, managing complex programs, and building effective security organizations. Jonathan brings a business focus to this work, balancing all technical initiatives with business requirements and impact.
About SystemExperts:
Founded in 1994, SystemExperts is the premier provider of professional IT compliance and security consulting services.