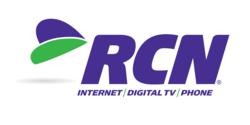 "We view our customers as our neighbors," said RCN Chicago General Manager, Tom McKay. "We're devoted to giving back to the communities we serve to make our city even better."
Chicago, IL (PRWEB) October 23, 2012
RCN continues their active community involvement in the greater Chicago region by donating more than $100,000 in monetary donations and sponsorships to a variety of charitable causes throughout the year.
"We view our customers as our neighbors," said RCN Chicago General Manager, Tom McKay. "We're devoted to giving back to the communities we serve to make our city even better."
"It's Raining Cats & Dogs"
For the second consecutive year, RCN Chicago will sponsor The Anti-Cruelty Society's annual "It's Raining Cats & Dogs" gala, which will take place on October 26th at the Palmer House Hilton Chicago. The Chicago ISP produced TV spots which have aired on their standard and high definition channels to help raise awareness and attendance for the event. With $20,000 of in kind sponsorship, the telecommunications provider has been honored with the distinguished title of Grand Benefactor sponsor.
"It's Raining Cats & Dogs! is one of our most highly anticipated events of the year. Seeing all of our donors and supporters come together for this evening is truly rewarding," said Dr. Robyn Barbiers, President of The Anti-Cruelty Society. "Without the support of our major sponsors including RCN, this event would not be possible and this year is particularly important as we will be raising funds for our new and improved veterinary clinic that will break ground this fall."
In addition to providing in-kind donation for "It's Raining Cats & Dogs," RCN also hosted a bake sale which raised more than $500, with 100% of profits going to The Anti-Cruelty Society.
No city, state, or federal funding supports Chicago's largest open admission, humane society. Unlike similar institutions, The Anti-Cruelty Society provides unlimited stays to the animals they house. The organization finds homes for over 5,400 cats and dogs yearly. More than 75% of their funding is received from the kindness of individuals, foundations and corporations.
The gala evening features a menu prepared by numerous locally renowned chefs, an open bar, as well as live entertainment. Attendees will be able to bid on silent auction items for themselves and their pets.
Tickets are available for $175 in advance or $200 the day of the event. RCN, the Chicago phone company, encourages everyone to visit http://www.itsrainingcatsanddogs.org to purchase tickets or make a donation for this worthy cause.
Windy City Rubber Ducky Derby
For the seventh year in a row, RCN Chicago sponsored the annual Windy City Rubber Ducky Derby for Special Olympics Illinois, which was held on August 9, 2012.
The Chicago cable service company added to the success of the signature fundraiser by donating nearly $70,000 in the form of producing and airing numerous cross-channel promotional spots.
"RCN has been a loyal media sponsor since our first Derby in 2005," said Barbara DiGuido, Director of Communications & Media Relations for Special Olympics Illinois. "With the support of RCN and other organizations, a record number of ducks were adopted, raising over $300,000."
In addition, RCN airs the public service announcement of Special Olympics Illinois throughout the year to raise awareness about this inspiring organization, which creates richer and more fulfilling lives for those with intellectual disabilities.
Back-to-School Drive
RCN proudly extended its long term partnership with the Logan Square Boys & Girls Club by hosting a back-to-school drive. More than 250 students received backpacks stuffed with learning materials to kick-off the 2012-13 school year.
"When you have a few children and are the only wage earner, shopping for school supplies can be a budget buster. Again, the RCN employees came to assist with our end-of-the-summer festival, assisted with the food service and visited with the children, wishing them well in the upcoming school year and presenting them with their backpack and school supplies, " said John Stephan, Club Director for the Logan Square Boys & Girls Club. "It was a wonderful way to end the summer day camp program."
RCN will further assist the organization by hosting a toy drive for them this holiday season.
For More Information:
The Anti-Cruelty Society: anticruelty.org
Special Olympics Illinois: soill.org
The Logan Square Boys & Girls Club: logansquare.bgcc.org
About RCN
RCN Telecom Services, LLC (rcn.com) is a competitive broadband services provider delivering all-digital and high-definition video, high-speed Internet and premium phone services to residential and small/medium and Enterprise business customers. RCN's primary service areas include Washington, D.C., Philadelphia, Lehigh Valley (PA), New York City, Boston and Chicago