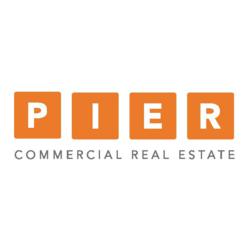 Savannah, Ga. (PRWEB) October 23, 2012
In response to increasing global demand for readily available Web and mobile content, Clark Creative Communications has launched a complete website redesign for PIER Commercial Real Estate. The new site incorporates numerous features to streamline user experience and redefine commercial real estate on the Web.
"PIER stands for Professionalism, Integrity, Excellence, Relationships," explains PIER owner Ryan T. Schneider. "That's what we have to offer and we thought it was time to put it top of mind – along with what we do: retail, commercial, industrial, and office."
Among the unique features of the Clark Creative-designed PIER site are the dynamic image of Broughton Street that changes from light to dark according to time of day, a mobile version of the site that is device-specific, the highly readable single-page format, and a LoopNet property listings portal integrated directly into the site design. These innovations and more bring Clark Creative Web design to the forefront of the modern digital landscape, where clear information, ease of navigation, and aesthetically pleasing design reign supreme.
ABOUT CLARK CREATIVE:
Clark Creative is an award-winning design and communications firm based in Savannah that works with businesses nationwide to establish their brand identity and position themselves strategically in the marketplace. Ten years of excellence under founder and creative director Cari Clark Phelps has established Clark Creative as one of the top design firms in the Southeast. Clark Creative is located at 517 E. Gordon St. For more information, visit clarkcreativedesign.com or call 912.233.1160.
###