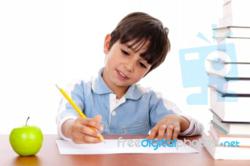 Children who have an early bedtime and get the recommended number of hours of sleep each night for their age will have improved learning, performance and behavior at school.
Chicago, IL (PRWEB) October 23, 2012
In a recent study published in Pediatrics on October 15, 2012, researchers concluded that an increase in sleep duration for school-aged children is positively associated with better behavior in school while restricting sleep duration negatively affects behavior. Kim Schaf, M.A.T., child sleep expert and founder of Sleep Training Solutions, agrees that children who have an early bedtime and get the recommended number of hours of sleep each night for their age will have improved learning, performance and behavior at school.
In this study, researchers examined the effect of earlier and later bedtimes on behavior for school-aged children. 34 students ages 7-11 participated in this study and none reported sleep issues or problems in school (behavioral or academic). This study spanned one school week and half of the participants were given an earlier bedtime (averaging 27 extra minutes of sleep per night) and the other half were given a later bedtime (averaging 54 fewer minutes of sleep per night). Teachers reported on the participant's behavior and were not told whether their students were in the earlier or later bedtime group.
There was a significant correlation between the extension or restriction of sleep and the school behavior of the students. Those who got the extra sleep were more alert in class, more emotionally stable and coped better in school. Teachers reported that students in the restricted sleep group were less alert, overly tired, more impulsive, more likely to get frustrated and irritable.
Chicago-based certified child sleep consultant, Kim Schaf, agrees that getting enough sleep is extremely important for all children, especially those in school who are expected to have a certain level of concentration. According to the National Sleep Foundation, school-aged children (ages 5-12) need approximately 10-11 hours of sleep each night. "There are so many demands on our children's time after school--homework, playdates, sports and other after school activities," said Schaf. "It is very important not to overschedule them so they can get to sleep at a reasonable hour and get the right amount of sleep for their age." Besides learning and behavior, sleep loss also affects mood, memory, creativity, decision-making, problem-solving, growth and health.
If a child is sleepy during the day or falls asleep easily in the car or on the couch in the afternoon, that is a sign that the child isn't getting enough sleep. Schaf frequently works with families to help them get control of their schedules and reset their children's body clocks for an earlier bedtime so the children can get enough sleep. She works with infants and children up through age 8.
About Sleep Training Solutions
Sleep Training Solutions, a leading infant and child sleep consulting company, provides education and training to parents in the Chicago area and across the country through private and semi-private consultations, seminars and overnight support. Sleep problems that can be resolved include issues with bedtime, nightwakings, naptime and early rising in infants and children up through age eight. Find Sleep Training Solutions on Facebook and follow on Twitter @sleepbetterbaby for tips, links to new sleep research and upcoming events and promotions.
About Kim Schaf
Kim Schaf, M.A.T., is the Founder and President of Sleep Training Solutions and the Midwest Regional Director (USA) for the Association of Professional Sleep Consultants (APSC). After completing an extensive training and mentoring program with one of the world's most respected child sleep authorities, she became a Certified Infant and Child Sleep Consultant and offers expert guidance to resolve behavioral sleep issues for families across the country. She provides community education on child sleep issues, leading workshops at preschools, day care centers, pediatrician offices and new mom groups. She is also available to speak at corporations for their Corporate Wellness Initiatives. Kim has a Master of Arts degree in Teaching and is a member of the American Sleep Association, the North Suburban Children's Business Network and the Neighborhood Parents Network. She lives in a northern suburb of Chicago with her husband and two small children, both of whom are excellent sleepers.
Photo credit: FreeDigitalPhotos.net