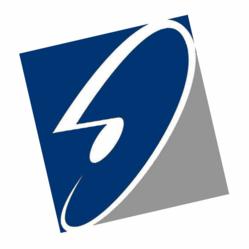 These free events are compelling and thoughtful.
Toledo, OH (PRWEB) October 23, 2012
The University of Toledo College of Visual and Performing Arts and the Toledo Symphony have partnered to present a fascinating and diverse series of events in October and November of 2012. Just in time for Halloween, the series is called "The Devil's Bargain" and covers topics such as the Faustian bargain, representations of evil in film music and much more.
This inspiring and thought-provoking series of events begins Tuesday, October 22, with a lecture by Michael Lang, artistic director of the Toledo Ballet. Mr. Lang will choreograph the dance sequence at the culminating event of the festival, Stravinsky's A Soldier's Tale, at the Peristyle on November 16 & 17.
This arts and humanities collaboration is the second of its kind between the symphony and the university. All pre-concert events are open to the public and are free of charge. Highlights include two film screenings, historical lectures and a discussion on the creative process of choreography.
"The amazing faculty at the University of Toledo have prepared a wonderful array of events that perfectly contextualize this intriguing concert," says Toledo Symphony President and CEO Kathleen Carroll, "These free events are compelling and thoughtful."
The Toledo Symphony's performance of A Soldier's Tale features the full theatrical version of the work. Cornel Gabara (of the symphony's Carnegie Hall program and the Glacity Theatre Collective) will direct the production about a young man who makes a pact with the devil.
Tickets for the Toledo Symphony "A Soldier's Tale" concert start at $15 and can be purchased by calling 419-246-8000 or visiting http://www.ToledoSymphony.com. All other events are free.
Schedule of events
Tuesday, Oct. 23, 8 pm
Libbey Hall, UT main campus
Michael Lang: Artistic Director/Choreographer, Toledo Ballet
The Creative Process: Choreography
Last year, Michael Lang created dances which brought to life past performers of The Valentine Theatre as presented in Paul Geiger's mural of caricatures. The year before that, he brought to life a magical museum inspired by the paintings and sculptures in the Toledo Museum of Art. This year, he's developing a ballet for a Stravinsky chamber orchestra/theatre piece. In the first event of our series, Lang will discuss the process of developing a dance, including how he uses other art forms for inspiration.
Friday, Oct. 26th, 7 pm
Haigh auditorium, Center for Visual Arts, 620 Grove Place
Tammy Kinsey: UT Department of Theatre/Film
Jan Svankmajer's Faust: A New Take on an Old Text
Czech animator Jan Svankmajer presents a unique interpretation of the centuries-old narrative in his award-winning Faust (1994), a surrealistic synthesis of images and references to Marlowe, Goethe, and various traditional folktales. Comprised of live-action, claymation, puppetry, and stop-motion animation, the film blends bits of traditional content with an exciting visual tableau to create a wildly evocative tale of human desire and the price of will.
Tuesday, Oct. 30th, 7 pm
Libbey Hall, UT main campus
Dr. Edmund B. Lingan: UT Department of Theatre/Film
Fighting and Embracing Evil Empires: Goethe's Egmont and Faust
Just in time for Halloween, theatre historian and critic Dr. Edmund B. Lingan will invoke demonic realms and legends of a primordial occult religion in this exploration of two of Goethe's plays, Egmont and Faust Part I. Lingan will show that these plays intuit the existence of a complex and disturbing realm of spirits, demons, and deities.
Friday, Nov. 2nd, 7 pm
Haigh auditorium, Center for Visual Arts, 620 Grove Place
Dr. Jeanne Kusina: UT Departments of Philosophy and WGST
Scoring Evil: Penderecki and Lynch's "Inland Empire"
Director David Lynch has graciously granted permission for this rare public screening and discussion of "Inland Empire." The story of an actress who enters into a terrifying psychological underworld as she increasingly identifies with the character she portrays, this challenging film can be described as a lurid, surreal journey down the rabbit hole. Film scholar Jeanne Kusina will introduce the work with a presentation on the film's musical score, which features work by Polish composer Krzysztof Penderecki,whose early avant-garde music has been featured in a number of films as a means to evoking unspeakable horror. Employing transcendental visual imagery and aural effects, "Inland Empire" provides a unique passageway into a chilling, at times haunting, consideration of the aesthetics of evil.
Tuesday, Nov. 6th, 7 pm
Libbey Hall, UT main campus
UT Department of English
Dr. Daniel Compora: The Faustian Bargain and Other Devilish Deals
This lecture will explore different folk variations of the Faustian bargain; the selling of one's soul to the devil. The theme is prevalent in Western culture, and a number of people in literature and music have allegedly entered into such pacts. In particular, the legend of blues musician Robert Johnson and his deal at the Crossroads will be examined.
Tuesday, Nov. 13th, 7 pm
Libbey Hall, UT main campus
Dr. Christopher Williams: UT Department of Music
Recruiting the Folk: Verbunkos, Gypsies, and Temptation in Stravinsky's Soldier's Tale
Although Igor Stravinsky frequently boasted of the originality of his music, some of the most radical features of his style remain rooted in Eastern European and Russian folk music traditions. This is as true for his Russian folk tale with music, The Soldier's Tale, as it is for the more obviously revolutionary Rite of Spring. This talk will place The Soldier's Tale in a broader context of Stravinsky's connections to folk music, rural recruitment and military culture on the Russian/Austrian border, and stories of diabolic temptation.