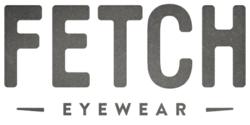 Fetch Frames are perfect for transitioning your look from holiday brunch to a midnight toast.
Portland, OR (PRWEB) October 24, 2012
The holiday season is filled with family gatherings, dinner parties, get-togethers, and events. When reuniting with loved ones or celebrating with old friends, be sure to make a style statement with eye-catching accessories. Fetch Eyewear has the solution for elevating personal style with their new line of Fetch Frames, perfect for transitioning a look from holiday brunch to a midnight toast.
Glasses are an ideal, face-framing way to put the finishing touch on a holiday outfit. New frames are also a great way to test out the latest fashion. Fetch Eyewear has the on-trend colors and shapes that are perfect for trying on this season's hottest styles.
Vintage fashion is everywhere this fall and retro-style glasses can quickly change the feel of an outfit, allowing wearers to take the mod trend and make it their own. The key to making vintage eyewear feel fashion forward is to choose frames in a streamlined shape or bright color. Try a frame with a slight cat-eye, such as the Margot in dusk or the Pepper in cranberry for a modern day "Mad Men" appeal.
Oversized, translucent frames are another of this season's must-have looks. A strong, clear frame is the easiest way to try an oversized style because the shape will flatter, not overwhelm. The Reese in Quarry and the Gretta in Crystal are perfect for testing out the translucent trend, or try a frame with an ombré effect to ease into the look. Command attention this holiday season with the Baxter in onyx fade or the Darby in cameo fade.
When it comes to glasses, it might take a few pairs to match every mood or outfit. Try out this season's Fetch Frames guilt free; 100% of the profits from each purchase directly support animal rescue and adoption efforts.
With reading, prescription, and sunglasses for both men and women, find your fit by searching Fetch Frames by skin tone, face shape, eye color, and hair color. Choosing the right shape and shade can help create a new look and debut a new you during the winter season.
About Fetch Eyewear
Fetch Eyewear is a small company with a big vision. Fetch believes buying things you need should support the things you love. Modern philanthropy is no longer just a check in the mail followed by a tote bag that is never used. Today altruists can effect change by thoughtfully considering the items they bring into their lives and choosing those that give back.
Fetch Eyewear has pledged to donate all profits to the Pixie Project to improve animal welfare through rescue, veterinary care and education. We are extremely fortunate to do what we do and sincerely appreciate the support of those who wear Fetch Frames and share the vision of Fetch Eyewear.