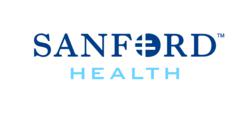 A Level I trauma center with all the medical benefits a region of this size deserves is vitally important.
Fargo, ND (PRWEB) October 23, 2012
Sanford Medical Center has completed an emergency center renovation on its downtown Fargo campus. The project cost was $1.7 million to expand and modernize the existing space and took one year to complete.
The renovation added seven exam rooms for a total of 27, expanding and moving the waiting room, redesigning the nurses' station to an open concept, greatly improving function and flow, and adding three rooms to be used for safely treating patients with behavioral health issues.
Sanford was able to increase much needed capacity with a minimal investment as they look forward to moving their emergency room to a new medical campus in 2016. The investment now will immediately help Sanford meet the high demand for emergency services, as well as reaching its goal to move from Level II to Level I trauma status, the highest verification available nationally from the American College of Surgeons. Sanford is already well on its way in terms of patient volume and hiring the required medical experts needed to secure the prominent ranking, typically only found in major cities. Verification as a Level I Trauma Center requires availability of all specialty physicians needed to care for the most critically ill trauma patients, a robust trauma research program, an outreach program for trauma prevention, and 24/7 availability of highly qualified trauma surgeons.
"As Sanford and the Fargo region continue to grow, a Level I trauma center with all the medical benefits a region of this size deserves is vitally important. Supporting this level of emergency service is consistent with our mission and commitment is to invest in providing the highest level of care close to home for people whenever possible," said Dennis Millirons, Sanford Fargo Medical Center president. "Level I trauma centers save lives every day by quickly intervening to stabilize patients with severe injuries. That level of care is not available in this region, the next closest is in Minneapolis."
The existing emergency center was built to handle 25,000 patients per year; Sanford Fargo saw over 57,000 in 2011. Sanford has one of the busiest emergency centers in North Dakota, South Dakota and Minnesota. It has over 100 employees and 17 emergency physicians in addition to many specialists who are on call for trauma cases such as trauma surgeons, neurosurgeons, pediatric specialists, orthopedic surgeons, hand surgeons and many others. Sanford's new medical center in south Fargo will increase from 27 emergency rooms to 51. Becoming verified as a Level I Trauma Center is targeted to be complete before Sanford moves to its new medical center in 2016.
###