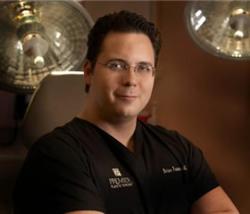 "The reason for founding [Premier Plastic Surgery] was to allow people to live as they wanted... in a safe and healthy way."
Pittsburgh, PA (PRWEB) October 23, 2012
Suffering from hair loss? While a diet lacking in meat, dairy products, and whole grain can deprive the body of iron and protein--the main components required for hair production, many hereditary factors can lead to premature balding. NeoGraft could be the answer.
Dr. Heil, a recognized and accomplished plastic surgeon in the region, is the only surgeon performing NeoGraft. Pittsburgh men and women suffering from chronic and premature hair loss can now take advantage of the only FDA approved non-invasive procedure for hair transplant. Pittsburgh plastic surgeon facility Premier Plastic Surgery has a diverse team of surgeons with specialties ranging from breast augmentation to rhinoplasty.
Dr. Brian Heil, who has authored or co-authored more than 50 papers, abstracts, and presentations on plastic surgery, is the only doctor performing NeoGraft procedures not only in Pittsburgh, but in all of Western Pennsylvania. As the founder of Premier Plastic Surgery, Dr. Heil states that, "The reason for founding [Premier Plastic Surgery] was to allow people to live as they wanted... in a safe and healthy way."
The price of NeoGraft is also turning heads. As the result of years of research and improvement on the Follicle Unit Extraction (FUE) technique, NeoGraft requires far less time and labor, making it a much more attainable procedure.
NeoGraft hair transplant is not an ordinary hair restoration. Pittsburgh residents can now enjoy the least invasive procedure of its kind. It demands no sutures, no scalpel incisions, and no linear scars, meaning recovery and downtime are usually limited to one day. Before NeoGraft, Strip Surgical Linear Scalpel Incision (STRIP) was the standard method of transplantation. It was invasive, leaving a large scar around the edge of the scalp.
With NeoGraft, patients will spend less time and money on hair restoration. Pittsburgh patients who have had STRIP surgery in the past may also repair the resulting scars
with this revolutionary procedure.
ABOUT:
Premier Plastic Surgery is located minutes from Metro Pittsburgh in Wexford, PA. Founded in 2001 by Dr. Heil, the facility is home to a team of medical providers: Dr. Ana Busquets, an experienced dermatologist, and Dr. Brian Heil. For a consultation on everything from non-invasive cosmetic procedures to abdominoplasty to dermatological skin treatments contact Premier Plastic Surgery and Dermatology at 14000 Perry Highway, Suite 200, Wexford, PA, 15090. (724) 933-1800.