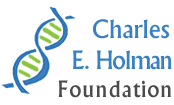 'This is an exciting moment in Morgellons Disease history ... to have all these multi-specialty clinicians from all around the world, come together ...,' said Cindy-Casey-Holman, RN, Exec. Dir. of The Charles E. Holman Foundation.
Austin, Texas (PRWEB) October 24, 2012
The Charles E.Holman Foundation (CEHF) will be well represented at the International Lyme and Associated Disease Society (ILADS) 13th Annual Conference on November 2-4. The annual event, held this year at the Westin Boston Waterfront Hotel, provides physicians and other medical professionals current information about the diagnosis and treatment of Lyme disease and associated tickborne illnesses. One such illness is Morgellons disease (MD), which is highly correlated with Lyme disease according to the clinical research of Raphael Stricker, MD, and Ginger Savely, DNP. At least 97% of Morgellons disease patients have evidence of co-existing Lyme disease.
Morgellons disease is a multi-system condition characterized by often bizarre skin manifestations and insidious neurological and other systemic symptoms. The distinguishing characteristic of Morgellons disease is the presence of microscopic subcutaneous fibers embedded in open skin lesions as well as beneath completely intact skin. The physiological and pathological basis for MD was first elucidated in a study published in November 2011. Funding from The CEHF allowed scientists to explore a connection between Morgellons disease, which affects thousands of people worldwide, and bovine digital dermatitis (BDD), a disease of cattle that is caused by a spirochetal infection. A follow-up study released this past May provided further cutting-edge research that was cited for excellence by The Faculty of 1000, placing this work in the top 2% of published articles and bestowing a great honor on the entire research team (http://www.thecehf.org/morgellons-disease-research.html). Scientists are hopeful that the ongoing research will provide beneficial information which could help both Morgellons disease and Lyme disease patients since these two illnesses seem to have common biological components.
Several expert/ multi-specialty members of the CEHF Medical and Scientific Advisory Boards from locations throughout the USA and globally will gather at the ILADS conference in Boston. These include Robert Bransfield, MD, FAAP (Psychiatry, USA); Peter Mayne, MD (GP-Dermatology, Australia); Marianne Middleveen, MSc, Mdes (Veterinary Microbiology, Canada); Carsten Nicolaus, MD, PhD. (Internal Medicine, Germany); Raphael Stricker, MD (Internal Medicine, Hematology and Immunology, USA); Ginger Savely, DNP (Doctor of Nursing Practice, USA); and Amelia Withington, MD (Psychiatry, USA).
Marianne Middelveen, Msc, Mdes, will present the latest research on Morgellons disease. Raphael Stricker, MD, and Ginger Savely, DNP, will each be giving a presentation on Lyme-related topics.
Cindy Casey-Holman, RN, Director of The Charles E. Holman Foundation, will also be present in Boston. All members of the CEHF in attendance will be available for comment and interviews at the conference.
The Charles E. Holman Foundation is a 501(c) (3) nonprofit organization committed to advocacy and philanthropy in the fight against Morgellons Disease. The foundation was named for Charles E. Holman, a pioneer in the fight against Morgellons disease. The Charles E. Holman Foundation is based in Austin, Texas and is led by Executive Director, Cindy Casey Holman.
For more information or to arrange interviews, please contact Ms. Cindy Casey-Holman at http://www.thecehf.org.