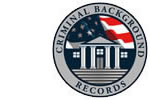 Diploma mills are substandard or fraudulent colleges that offer degrees for a fee with little or no serious work involved. Education verifications uncover fraud on a resume and job application and can discover the legitimacy of degrees listed.
Waltham, MA (PRWEB) October 26, 2012
Getting a Bachelor's or Master's Degree is not easy. After high school graduation many young adults turn to institutions of higher learning to continue their education, with the knowledge that a degree is often the only path to a better paying job. But the cost of education continues to rise.
With continued cuts to state budgets, which many colleges and universities rely on to fund a significant portion of their programs, tuition increases have been imposed to fill the deficits. Further, cutbacks within academia reduce course offerings, increase class size, and inhibit a student to graduate in a timely manner.
In an era of instant gratification some individuals turn to colleges and universities of dubious origination, if only to get that vaunted sheepskin to list on their resumes.
If one is not careful one can get caught in the trap of a diploma mill.
On the Oregon Student Assistance Center website, diploma mills are described as:
Diploma mills (or degree mills) are substandard or fraudulent "colleges" that offer potential students degrees with little or no serious work. Some are simple frauds: a mailbox to which people send money in exchange for paper that purports to be a college degree. Others require some nominal work from the student but do not require college-level course work that is normally required for a degree. http://oregonstudentaid.gov/oog-diploma-mills.aspx
The old adage, if it seems too good to be true it probably is, may apply to colleges or Universities that offer a simple, short path to a diploma. And it is easy to get caught in the trap.
Short cuts are taken every day on resumes. When times are tough and jobs few and far between, a little add here and there appears a simple solution. Resume padding may be expanding an actual role within a company or enhancing certain skill sets beyond reality, but adding a resume from a diploma mill is an egregious act and eventually will be caught. It happens every day.
As reported on the FOX5 website (July 25, 2012) out of Washington DC professors at the University of the District of Columbia got caught.
Unlike accredited institutions where it takes years to earn a college education, even more for a Ph.D., Commonwealth Open University doesn't have the same requirements. A doctorate costs $3,450.
http://www.myfoxdc.com/story/19115636/fox-5-investigates-udc-professors-earn-degrees-from-diploma-mill
The story highlights that the degrees are worthless and further states:
"An employer should want conformation of the legitimacy of the degree. I think they would have trouble getting it,"
http://www.myfoxdc.com/story/19115636/fox-5-investigates-udc-professors-earn-degrees-from-diploma-mill
Typically, diploma mills locate their operations off-shore or in states that have limited or no regulation controlling their activities. For the most part, degrees from diploma mills are offered on-line, further increasing the difficulty in enforcing their legality as well as authenticity.
Ultimately, the problem is not just limited to a single so-called college and a few individuals. It is widespread and difficult to control.
In early September 2012 a $22.7 million was awarded to a Flint, Michigan woman, as well as other plaintiffs, as an article on the MLive website reports:
The business of "life experience degrees" took a blow when Pakistani businessman Salem Kureshi and his companies Belford High School and Belford University lost a $22.7 million federal class-action lawsuit (Civil Action No.09-CV-1434, United States District Court, Eastern District of Michigan, Elizabeth Lauder v. Bedford High School, et al.) earlier this year, but experts say the judgment will have only a small effect on what is a billion-dollar, international Internet scheme.
http://www.mlive.com/business/midmichigan/index.ssf/2012/09/227m_federal_class_action_laws.html see also http://www.belfordlawsuit.com/2012.04.06-Opinion-Order-Granting-Pltfs-Motion-for-Default-Judgment-on-Liability.pdf
For individuals concerned about diploma mills the Council for Higher Education and Accreditation can provide a wealth of information.
Any student looking to take a short cut with a quickie diploma may benefit from checking CHEA's website at: http://www.chea.org/degreemills/main.asp
The US Department of Education provides helpful information at:
http://www2.ed.gov/students/prep/college/diplomamills/diploma-mills.html
Ultimately it is up to the individual if a quick and easy diploma is worth the effort. It may get one the job, but it may help lose the job.
Education verification is an important and, often, an integral part of pre-employment screening. Individuals should know that their diploma will be checked and verified. Accredited schools can easily provide verification of any degree bequeathed on an individual. Subsequently, fraudulent or "phony" degrees can be easily caught. Increasingly employers are utilizing education verification across a broad array of employment positions.
In the end, just as candidates are looking to improve their resumes through padding and, potentially, phony diplomas, employers are looking to "prove" the resumes candidates provide. Degrees of higher learning are expensive and in order to survive in today's job market they are nearly mandatory. If it looks too easy, it probably isn't worth it.
Due to the rise of diploma mills and resume fraud CriminalBackgroundRecords.com is now offering professional education verification to employers as part of a complete pre-employment screening program. Employers looking for assistance with Education Verification should contact http://www.CriminalBackgroundRecords.com today. With a wide variety of pre-employment reports, as well as Education Verification, CriminalBackgroundRecords.com can provide the information required for all hiring decisions.