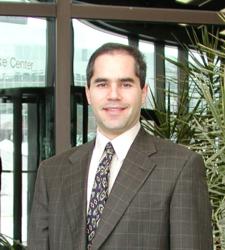 With the SBA acquisition loan, we were able to launch the new company and continue doing what it does best – helping companies innovate more successfully.
Cincinnati, OH (PRWEB) October 23, 2012
This month Jeff Goldstein, former Procter & Gamble (P&G) brand manager and owner of RVG Acquisition Inc., ended a year-long quest to finance the purchase of a successful market research firm based in Cincinnati. RVG Acquisition Inc. purchased AcuPOLL Research, Inc. utilizing the SBA program in partnership with Huntington Bank. Mr. Goldstein learned about the U.S. Small Business Administration's 7a Loan program from a local SBA partner agency.
Without the SBA loan program, no bank would have offered financing for the venture despite AcuPOLL's strong cash flow and track record of business success over the past 20 years. In this era of political gridlock and economic crisis, this is an example of how government, banks, and business can work together to drive the economy forward.
"Banks are now so focused on asset protection against loan failure that they overlook many of the service businesses which make up two-thirds of the economy," said Peter Kubasek, President of Malibu Group M&A Advisors, who quarterbacked the deal. "Many of these businesses have minimal collateral, but they have a clear vision for innovation and economic growth."
The SBA 7a program requires ample cash flow for debt service and reasonable acquisition prices. It guarantees 75% of any loss on the loan to the participating bank. The program is self-funded by SBA loan fees and does not require taxpayer investment.
AcuPOLL and its History of Innovation
Led by former P&G marketer Jack Gordon, AcuPOLL was formed in 1991 to accelerate and improve innovation results. The market research process can be time-consuming and expensive as companies look for ways to efficiently screen product ideas and accurately predict market potential. New product experts estimate that 50–90% of innovations fail, and the AcuPOLL system was developed to help solve this problem.
Over the years, AcuPOLL's methodologies have been used by one-third of Fortune 100 Companies, including most major consumer product firms as well as healthcare, financial services, restaurant chains, and telecommunication companies. The research methodology has been used to evaluate and improve more than 40,000 new products, packages, advertising, and marketing materials. As Mr. Gordon approached retirement, he wanted to preserve the company's legacy and save jobs for AcuPOLL employees with a smooth transition to new ownership that would be capable of growing the company.
The Transaction
Mr. Goldstein formed RVG Acquisition Inc. in honor of his father, the late Robert V. Goldstein, former P&G Vice President of Global Advertising. As president of Ingenuity Advisors, Jeff brings new contacts to AcuPOLL from his consulting work with P&G, M&M Mars, GlaxoSmithKline, Kimberly-Clark, and Sunny Delight, as well as his connection to the Cincinnati Chapter of the P&G Alumni Network, which he founded.
When Mr. Gordon and Mr. Goldstein met last fall, it became clear that AcuPOLL would be a natural fit. The two companies and their owners shared some of the same clients, business training, and philosophical approaches to innovation and marketing.
"I realized that if I could find a way to finance the deal, I could retain current employees and invest in R&D and marketing to grow the business," said Jeff Goldstein, president and owner of AcuPOLL. "With the SBA acquisition loan, we were able to launch the new company and continue doing what it does best – helping companies innovate more successfully."
Mr. Goldstein utilized free services from SBA partner Horizon Certified Development Corporation in Norwood, Ohio, to learn about the 7a program. The process included dozens of meetings with 10 banks before securing Huntington Bank's agreement to complete the deal. Mr. Kubasek advised Mr. Goldstein on deal negotiations. Terms of the acquisition were not disclosed.
ABOUT AcuPOLL
Based in Cincinnati, AcuPOLL has been a leader in early-stage new product research since 1991. AcuPOLL takes a total brand building approach on every project, utilizing unique methodologies, extensive diagnostic tools, and one of the most comprehensive databases of innovations in the industry. AcuPOLL helps clients discover, evaluate, and improve the potential of new product and marketing initiatives to increase innovation success. For more information, click on http://www.acupoll.com.