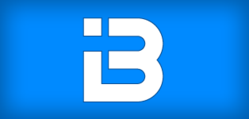 I wish that everyone took safety seriously and took whatever steps are necessary to prevent such terrible tragedies
Sacramento, CA (PRWEB) October 22, 2012
Demas Law Group, P.C., is a Northern California p ersonal injury law firm whose partners are members of several professional organizations. Both John Demas and Brad Schultz are partnered with the Injury Board, an organization of lawyers who share information about injury cases to assist each other in understanding the complex issues that govern the practice of personal injury law.
The mission of the Injury Board is to provide information that helps with safety and prevention of accidents. The Injury Board not only provides a news forum that allows attorneys and clients to instantly access the latest in news stories regarding personal injury and accident prevention, but also allows participating attorneys the opportunity to contribute their expertise .
Accident and injury lawyers witness a variety of situations every day in which the carelessness or neglect of an individual or company contributes to the physical and emotional pain of others. Because personal injury attorneys encounter these situations on a regular basis, they are important contributors to the Injury Board's ultimate goal: to provide safety information to the public so that accidents and injuries can be avoided.
John Demas of Demas Law Group shares this concern and is a regular contributor to the Injury Board's web site. "Most injuries can be prevented with the right series of actions," says Mr. Demas. "One of the most difficult things about being a personal injury attorney is dealing with the fallout of someone else's negligence. When a client visits my office, I often hear stories of horror, pain, death, or serious injury that could easily have been prevented with some simple steps designed to ensure safety. It is heartbreaking to deal with the aftermath of an accident. I wish that everyone took safety seriously and took whatever steps are necessary to prevent such terrible tragedies."
Mr. Demas goes on to say, "I support the mission of the Injury Board and that is why I joined. The Injury Board has a documented commitment to the safety of our population and attempts, through the dissemination of information, to not only support personal injury attorneys in their practice but to make information available to the public, which could help save a life or prevent a serious accident. I am proud to be a part of an organization that recognizes that the best way to solve personal injury problems is to prevent these accidents in the first place."
About Demas Law Group, P.C., Sacramento Personal Injury Attorneys
Demas Law Group, P.C., is a personal injury law firm in Sacramento, California. Demas Law Group handles all types of accident and injury cases, including car collisions, motorcycle accidents, pedestrian and bicycle injuries, slip-and-fall accidents, and defective product cases. Contact Demas Law Group for a free consultation to discuss your case and discover how you may be able to collect damages for your injuries.