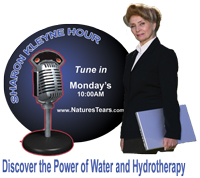 Grants Pass, OR (PRWEB) October 23, 2012
According to Dr. Griffin, MD, of Operation Smile, a child is born with a cleft lip or cleft palate somewhere in the world every three minutes. Without corrective surgery, the child may be unable to nurse, eat, speak, smile or socialize. They may be shunned and rejected. In some countries, diagnosis of cleft palate is justification for abortion.
In the United States, that cleft lips and palates are virtually always repaired in infancy, although Africa and Latin America actually have the lowest rates of occurrence. Well known Americans who have undergone this surgery include Cheech Marin, Stacey Keach, Joaquin Phoenix and Jason Robards.
Tony Griffin, MD, is a plastic surgeon and a spokesperson for "Operation Smile," a global charity that performs free plastic surgeries on children with cleft lips and palates in 60 third world countries. The organization also trains local doctors to perform the surgery.
Cleft lip and cleft palate are deformities in which the lip and/or palate is divided into two parts with a large gap in between. Both are repairable with surgery.
Dr. Griffin was recently interviewed by host Sharon Kleyne on the Sharon Kleyne Hour Power of Water radio show. They discussed the rate and causes of cleft lip and palate, the work of Operation Smile and plastic surgery in general.
Dr. Griffin explained to Sharon Kleyne that he originally planned to become a Beverly Hills cosmetic surgeon but the tragedy of un-repaired cleft lips and palates won him over and he ended up devoting his career to Operation Smile.
Sharon Kleyne observed that in the United States, cosmetic surgery is often unnecessary and subject to much abuse by doctors and patients. Dr. Griffin recommends that before undergoing plastic surgery, check the doctor's credentials with either the American Board of Plastic Surgery or the American Society of Plastic and Reconstructive Surgeons. Also, make sure they have completed a residency in plastic surgery (many have not).
Operation Smile, according to Dr. Griffin, was founded in 1982 by Dr. William Magee and his wife Kathy, in Norfolk, Virginia. Their student Program, where two to three high school students accompany and assist the staff on trips to Third World countries, began in 1984.
In 2004, says Dr. Griffin, a finalist on the Donald Trump TV Show "The Apprentice" was assigned the task of organizing and promoting a Jessica Simpson performance to benefit Operation Smile. The effort raised $70,000. Donald Trump, Jr., is on the Operation Smile Board of Directors and Jessica Simpson is an active supporter.
Dr. Griffin explained to Sharon Kleyne that in his travels, he has seen much that is wonderful in humans but he has also witnessed terrible deprivation. High on the "terrible" list is the ongoing drought in Kenya, which affects both humans and animals. What little fresh water there is in Kenya is often unsafe and detrimental to health.
In closing, Dr. Griffin expressed the opinion that the United States should be involved with these types of programs simply because it is the right thing to do. If we don't care about human life everywhere in the world, he says, there is no reason to for the United States of America to regard itself as "exceptional."
For a written summary and/or an on-demand podcast of Sharon Kleyne's June 18, 2012 interview with Tony Griffin, MD regarding Operation Smile, go to http://www.SharonKleyneHour.com. The Sharon Kleyne Hour Power of Water is broadcast live on Mondays, 10 a.m., PST/PDT. The syndicated talk show is heard on Voice America/World Talk Radio, Green Talk Network and Apple iTunes.
Website: http://www.operationsmile.org.
Note: Operation Smile should not be confused with Smile Train, and organization with a similar missions.
© 2012 Bio-Logic Aqua Research