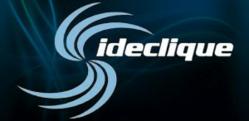 TenPearls was an excellent partner that understood our vision and developed version 1.0 of Sideclique...they not only met our timelines, budget and quality expectations, but also provided us visibility and flexibility through iterative development cycles
Herndon, VA (PRWEB) October 23, 2012
TenPearls, a global application development outsourcing company focused on mobile, software and game development, announced the launch of Sideclique, a mobile app envisioned by Chris Wilmot, a budding Maryland-based entrepreneur who is passionate about helping local businesses use the power of mobile to engage with their customers.
The Sideclique™ app connects users and service providers from around the United States. Users can check a service provider's reviews, receive quotes, message them, call them, and task them all within one app, saving both time and money with a streamlined process. Service providers also benefit from using the Sideclique™ app as it enables them to communicate with new clients in real time. The app is free to download and free to use differentiating itself from other tasking apps currently on the market that charge a fee when tasks are performed.
For users, the Sideclique™ app adds a degree of convenience, security, and comfort in a professionally designed user interface. The Sideclique™ app also adds value to service providers and businesses alike through its integrated targeted advertising capabilities; ultimately, reducing advertising/marketing expenses and other costly overhead expenditures. The Sideclique™ app may be downloaded from Google Play.
"Motivated by providing an app through which small and local businesses can find more opportunities during these tough times, we came up with the concept of Sideclique™," said Chris Wilmot, Founder and President of Cwill, Inc. "TenPearls was an excellent partner that understood our vision and developed version 1.0 of Sideclique™. TenPearls not only met our timelines, budget and quality expectations, but also provided us visibility and flexibility through iterative development cycles."
"The Sideclique™ app is a great concept that helps local businesses use the power of mobile to grow," said Imran Aftab, President of TenPearls. "We are proud to have partnered with Sideclique on the development of this app, and look forward to helping Chris and his team with taking this useful app cross-platform and rolling out new features".
About Cwill Inc.
Cwill Inc. is a start-up focused on innovative products that helps small businesses. Sideclique, developed by Cwill, Inc., is a mobile app that serves as a two-way marketplace reinventing how users and service providers connect with one another. Cwill Inc. has taken a lead role in using social media to develop small business growth in a difficult economic environment. Small businesses that provide services can register for free and begin engaging with potential and existing customers on Sideclique. Meanwhile, consumers can take a practical approach to tasking by checking reviews, communicating with service providers, and adding reputable providers to their clique for future tasks. For more information, visit http://www.Sideclique.com,
About TenPearls
TenPearls is an award-winning, global application development company helping businesses build products. We have successfully delivered solutions spanning mobile, enterprise, web, and games. Our technical strength combined with our experience in usability, agile requirements gathering, iterative development process and commitment to innovation allows us to successfully partner with our customers. Our diverse clientele include start-ups, small & medium sized companies and large corporations.