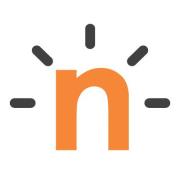 Unsecured personal loans may be less costly than charging your purchases on a credit card...
Scottsdale, AZ (PRWEB) October 23, 2012
Personal loans are experiencing a resurgence—but consumer debt is leading the charge, according to Click N' Loan.
A 2012 Demos report, "The Plastic Safety Net", revealed that almost 40 percent of households experienced tighter credit since the financial crisis, forcing almost half of households with reduced credit to cut spending.
Demos also found that 10 percent of indebted households took out a personal loan from a bank or credit union while 6 percent tapped into a home equity line of credit. Last year, TD Bank experienced a 25 percent increase in unsecured personal loan applications.
However, in the midst of the upward trend of unsecured personal loans, experts tell Click N' Loan it's important to exercise proper consumer precautions for borrowing.
"Interest rates on personal loans tend to be higher than those associated with secured debt," says Andrew Schrage, co-owner of Money Crashers Personal Finance. "With a personal loan, the bank has no recourse should you be unable to pay it back. With secured debt, the bank would have the option of seizing the collateral, whether it's a house or car, in the event of non-payment."
Looking solely at interest rates, these unsecured loans appear like a double-edged sword: great for keeping your assets intact, but it comes at a higher price tag.
Mitchell D. Weiss, University of Hartford finance professor and former banking executive mentions that the length of the term impacts the rate you get; the longer the term, the higher the rate. But Weiss also adds that these loans can have their advantages.
"Unsecured personal loans may be less costly than charging your purchases on a credit card, unless you're able to qualify for a low introductory rate," Weiss says.
In fact, the Federal Reserve estimates the average interest on a personal loan is approximately 10 percent, while a credit card is closer to 12 percent. In this instance, some consumers can tackle debt strategically with an unsecured personal loan.
"I have suggested personal loans to consumers who have good credit and a reasonable debt load but high APR," says Take Charge America's Budget Doctor. "For example, if you can pay off a private student loan with a personal loan at a lower APR, that should be a smart move."
But Weiss tells Click N' Loan that unsecured loans won't always patch your finances, nor will lenders allow them to.
"Folks who look for this type of financing may be trying to plug a cashflow hole […]," Weiss says. "Frankly the cashflow hole problem will get them rejected unless it's a temporary matter. That's because there needs to be enough excess cashflow availability to service the debt."
Repaying the loan is just one element of borrowing. It's essential to consider income, interest rates and other finance options before settling on a personal loan.
Learn more about if personal loans are right for you at Click N' Loan.