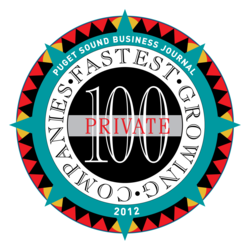 This is a game-changing event for us in terms of delivery speed.
Enumclaw, WA (PRWEB) October 24, 2012
PartyPail.com today announced plans to relocate its warehouse operations, distribution center, and customer care organization to Joliet, Illinois. The move is designed to accomplish two objectives for the business; first to improve customer satisfaction by reducing the amount of time it takes for shipments to reach its customers, and second, to streamline the operation by consolidating into a single distribution facility. The organization expects to be processing shipments from the new distribution center by November 18th.
"As a party supply business with a 5-Star Yahoo! Shopping rating, we take our customers' needs very seriously. Over the years our customers have given us feedback asking for us to find ways to improve the speed of delivery," says General Manager Traver West. "Over 70% of our orders come from east of the Mississippi River, so locating our distribution center closer to the majority of our customers helps serve them better."
Consumers who shop on-line have increased expectations about the time it takes packages to arrive. They expect shipments faster, and but they also expect free shipping options. PartyPail has worked hard to strike the perfect balance by building its new operations in a centralized location, enabling faster shipments to the vast majority of its clients. The company expects the average time a package spends in transit to a customer to be reduced by almost 50%.
"Moving our warehouse operations from the west coast to the mid-west is an emotional event for us; we are experiencing strong conflicting feelings," shared President Edward Hechter. "Enumclaw was the birthplace of our business and it has been a fantastic place for us to rapidly grow the operation. The team we have in Washington is amazing, and they will be very, very difficult to replace. Unfortunately, the business realities of proximity to both our customers and our suppliers necessitate this move. Our goal has always been to serve our customers the best way we can, and this is a game-changing event for us in terms of delivery speed."
As part of the move, PartyPail's warehouse capacity will be growing, allowing it to expand into a number of new product categories including sweet 16 decorations and other birthday party supplies. The new distribution center will enable the business to more than double its product offering.
"Joliet is a great place to locate a distribution center like this," said Vice President of Business Development Christopher Hupp. "It is optimally located to improve the delivery times to our customers, and gives us a great point of leverage for growth. The local community around Joliet has embraced us, and we have found a ready and willing workforce to help us expand."
About PartyPail
PartyPail operates a set of online party supply stores specializing in baby shower decorations, kids birthday party supplies, and other family milestone celebrations. The award-winning business was launched in 2007 and has grown to serve over 250,000 customers. Customers can get ideas on how to plan a special event by visiting the PartyPail blog.