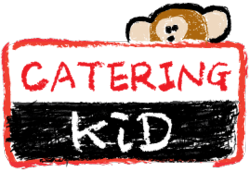 Vancouver, BC (PRWEB) October 23, 2012
MonkeyMedia Software, a provider of complete catering solutions for multi-unit restaurant operators, that includes strategy, education and software services, has released the third "Catering Kid" video in its campaign series. The series is aimed at providing guidance for multi-unit operators looking to learn how catering and off-premise programs can "Feed Your Customers Where They LIVE, WORK & PLAY!™"
"The Catering Kid" first debuted in May 2012 at the National Restaurant Association show and the Restaurant Leadership Conference as a one-off video about catering being "the 13th month". It immediately had the community buzzing, with everyone wanting to know who he was, and when they were going to see him again.
With an entrepreneurial spirit that is key to the culture at MonkeyMedia Software, the team has developed an entire series of video shorts featuring The Catering Kid in a variety of locations, sharing snippets of information about improving existing catering and off-premise programs, or starting entirely new ones.
The series continues with "Setting Goals", and is currently featured on MonkeyMedia Software's website, along with the first two videos. There are more to come, with weekly campaigns taking place across social media and encouraging visitors to the company's newly re-branded website – http://www.monkeymediasoftware.com.
About MonkeyMedia Software
MonkeyMedia Software has developed The Get Catering and Grow Sales!™ Series consisting of strategy, education and software services specifically designed to drive catering sales in the multi-unit restaurant environment. Working closely with each customer's executive team, MonkeyMedia Software implements catering strategies, provides education for team members, and leverages MonkeyCatering™, its technology solution.
At MonkeyMedia Software, we have a culture of working for our higher purpose, while growing our business responsibly. Part of that purpose is to make a difference in a complex world, and what better vehicle to use than our growing venture. We believe strongly in the power of community and the human spirit and through the sale of "Get Catering and Grow Sales!™", MonkeyMedia Software is proud to support Share Our Strength® in its goal to end childhood hunger by 2015.