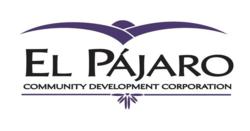 What winning this competition really means for our community is that we can support more micro-entrepreneurs in their quest for economic security.
Watsonville, CA (PRWEB) October 23, 2012
El Pájaro Community Development Corporation's Community Kitchen Incubator is the only U.S. finalist in an international entrepreneurship competition. The competition's goal is to promote the most innovative strategies that help emerging entrepreneurs and small businesses grow and thrive in underserved communities. The Incubator links emerging culinary micro-entrepreneurs with an affordable, shared-use commercial kitchen, comprehensive business training for the food industry, affordable produce, and new markets for their products.
El Pájaro's Incubator was one of 11 chosen from a field of 370 applicants in Ashoka Changemakers' Power of Small: Entrepreneurs Strengthening Local Economies.
"We're thrilled to be recognized as innovative in a global competition," says Carmen Herrera, executive director of El Pájaro Community Development Corporation. "But what winning this competition really means for our community is that we can support more micro-entrepreneurs in their quest for economic security."
The Central Coast of California is famous for its agriculture, producing millions of dollars in the sale of strawberries, artichokes, raspberries, lettuce and more. Hidden behind this abundance, many of its communities suffer from persistent concentrations of poverty and high unemployment – with rates near 30 percent - that affect the predominantly rural, immigrant, Latino farmworkers.
The Incubator provides the business skills and infrastructure for culinary entrepreneurs to successfully develop sustainable livelihoods, including catering businesses, food trucks, farmers' market stalls and specialty packaged food businesses. Successful micro-business owners develop formal food-based businesses that evolve into self-sufficient, income-generating ventures that support the entrepreneurs, their families, and their community.
For the Incubator, El Pájaro partnered with ALBA Organics, an organization that trains and supports beginning farmers with limited resources. Incubator clients are able to buy healthy, fresh produce from ALBA farmers, and ALBA farmers and other small farmers will use the kitchen to develop value-added products, like jams, salsas, or salads. This symbiotic relationship further strengthens the local economy.
Judges for Ashoka Changemakers' global innovation competition selected winners in mid-October and a two-week online voting stage begins Monday, October 22. The four finalists with the most votes will win a comprehensive capital, technology and promotion package from SAP, including a $10,000 cash prize. The eleven finalists will travel to Madrid where winners will be announced November 12 – 15, 2012.
El Pájaro Community Development Corporation formed in 1979 to improve economic opportunities for low-income Central Coast residents. Its mission is to promote equal access to economic opportunity and job creation for small, Latino and immigrant-owned businesses in the region. It has assisted hundreds of emerging entrepreneurs through its bilingual, bicultural business training, education, and technical assistance.
ALBA Organics sells locally grown and organic farm-fresh produce at competitive prices. As a program of ALBA, it provides educational and business opportunities for farm workers and aspiring farmers to grow and sell crops grown on two organic farms in Monterey County, California. ALBA advances economic viability, social equity and ecological land management among limited-resource and aspiring farmers.
Ashoka Changemakers is building the world's first global online "open source" community that profiles the best social solutions to the world's most pressing issues. It hosts approximately seven collaborative competitions a year. Each competition is held online and brings together a community of social innovators, investors, thought leaders and enthusiasts.