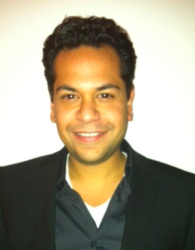 San Francisco, CA (PRWEB) October 23, 2012
Revl, an online career platform that matches people's skills, experience, interests and desired work culture with job postings, announced today that Dennis Albinus, Europe's visionary human resource technologist, will serve as a member of the Board of Directors and assume the position of Chief Executive Officer.
Dennis's years of experience as a leader in the online labor market as a CEO, innovator, and technology expert, in addition to his astute business acumen, will guide Revl's prosperous future.
Dennis developed CPC for the job market in Europe, changing 80% of the existing business models for all job boards. In 2006, he was awarded the "Most Innovative Entrepreneur" in The Netherlands. Today, Dennis's disruptive concept is considered the gold standard both in Europe and the United States.
His ten years of experience delved into every aspect of human resources for both job seekers and job posters, which gave him a deep understanding of what they want in a site experience and the challenges they face in finding the perfect match.
In 2006, he founded and served as CEO of Job Brokers, which quickly became known as one of Europe's most groundbreaking HR companies. His development of the CPC model as a cost-efficient, yet highly monetized application, was a first in the industry. Job Brokers serviced 300 publishers, managed 150M monthly impressions and 12M monthly visitors.
With his knowledge of the industry, grasp of technology's ability to simplify challenges and his track record of building a highly successful business from the ground up, Dennis is the perfect choice to spearhead Revl's success.
Revl's unique approach completely streamlines the online career platform space, simplifying the process for both job seekers and job posters to obtain the ideal match. Revl presents the candidate with an online infographic profile, helps them chart their path and provides career development tools such as e-learning, designed to assist the job seeker and job changer in achieving their specific career goals. By developing a more complete view of the candidate Revl offers an enriched profile including photos, videos, projects and achievements, as well as the ability to be endorsed by other professionals. Now the process of finding a job and the ideal candidate is a painless and efficient experience for all. In getting ready for the fundraising process, Revl is represented by the prestigious law firm of DLA Piper and it's Venture Pipeline, which has completed more than 2,500 venture capital transactions.